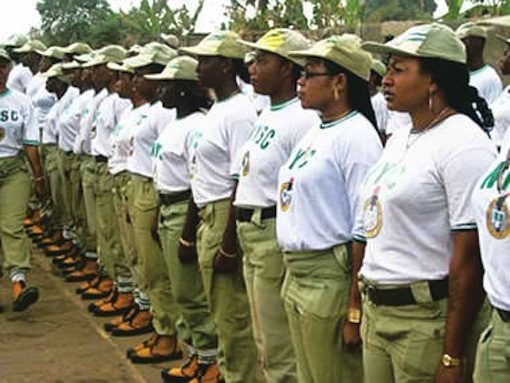 The National Youth Service Corps (NYSC) has assured corps members passing out from the one year national service that loan facilities would still be available to them to start their businesses.
Mr Abdulrazak Salawu, the NYSC FCT Coordinator, said this while addressing the 3,468 corps members of the 2016 Batch 'A' Stream I during their passing out in Abuja on Friday.
Salawu who noted that there were no white-collar jobs lined up, said financial institutions were still ready to grant loans to corps members who were interested in starting up and running their own businesses even after the service year.
"Financial institutions are still ready to give you loans even after your service year.
"The Bank of Industry, Heritage bank, even the NYSC Foundation is still ready to give you loans to start up your businesses.
"Some of you do not know what it means to pass out from national service until next month when the alert will not sound again; that is when you will remember that certainly you are no longer corps members and there is no N19,800 again.
"Because of that, we have prepared you through the Skills Acquisition and Entrepreneurship Development Programme (SAED); some of you, I am sure, are already making money.
"And if you need money to continue, the banks are still open to you.
"Try to be employers of labour, do not be job seekers; it is not easy to live in this present day Nigeria if you are not earning anything," he said.
Salawu also urged the corps members to remain good citizens of Nigeria as the scheme had tried to imbue them with the spirit of selflessness, discipline, humility and self-reliance.
He said that out of the 3,468 corps members passing out, about 25 were given letters of commendation and awards.
Salawu said that the 25 corps members embarked on projects and participated fully in the community development service and programmes that impacted positively on the lives of people in their host communities.
He also said that the scheme did not hold its usual closing ceremony due to economic and security problems in the country.
READ: NYSC Member Dies Due To Doctor's Negligence
"We did not hold a closing ceremony because we are looking at the security situation in the country; right now the economic situation is also not giving us the opportunity to go into serious ceremonies.
"These corps members are coming from different parts of the country and so we cannot give room for any unforeseen circumstances.
"That is why we gathered them here today so we can disperse them within the shortest possible time," Salawu said.
The News Agency of Nigeria (NAN) reports Mr Salawu Akanni, a graduate of the Federal University of Agriculture, Ogun, was one of the recipients of the award.
Akanni had, during his service year, constructed three water piping systems for the Aghayapho Community and provided a directional signpost for the LEA primary school in the community.
He also rehabilitated the community water borehole, donated 10 wooden chairs to the LEA primary school and trained 40 students in Government Secondary School (GSS) Jabi on Sustainable Development Goals, among other projects.