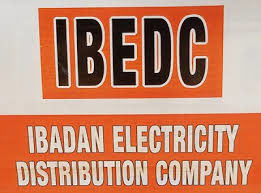 Some electricity consumers in Adeleye Aparadija Community in Ado-Odo/Ota Local Government Area of Ogun on Friday accused officials of Ibadan Electricity Distribution Company (IBEDC) of extortion.
They said in Lagos that they were paying N3, 000 monthly to IBEDC staff without official receipts or monthly bills.
Mr Clement Akinwunmi, a resident of Ifelodun Street, said the community contributed close to N1m to buy electric poles, cables and transformer before connecting to the national grid.
Akinwumi alleged that since the connection, officials of IBEDC had been coming to the community to collect money without issuing receipts or giving monthly bills.
"We have requested for electricity bills from IBEDC staff but they keep on collecting money from us without any receipt.
"We reported this extortion to their office in Ado-Odo but nothing has been done.
"If you do not give them the money, your light will be disconnected from the pole and you will be forced to pay for reconnection before you are back to power supply.
"It is mere extortion; we are not even asking for meters but they should give us monthly bills so that we will know that we are receiving receipt for the money.
"How can we defend the payment when another official comes to check if we are paying for the energy we are consuming?'' he asked.
Mr Julius Adeboye, a landlord in the community, alleged that IBEDC was collecting over N600, 000 from 262 houses in the community.
Adeboye said that the residents were not enjoying regular power supply despite the monthly N3, 000 payments to the company.
He urged the company to improve the power supply to the community to justify the money they were collecting.
Mrs Sadia Olowoopejo, a landlady at Ola Oluwa Street, said that few houses that had prepaid meters were not paying up to the amount collected from those without meters.
Olowoopejo said the residents did not know whether monthly payment of N3, 000 was getting to the appropriate quarters.
She urged the company install prepaid meters to all consumers in the community so that consumers would be able to know what they were consuming.
When contacted, Ms. Angela Olanrewaju, Head, Corporate Communications of IBEDC, told NAN that the company was aware of the payment by the community.
Olanrewaju said the company was collecting stipends from the community compared to what they were consuming monthly.
She, however, said that monthly billing would soon begin in the area.

Load more