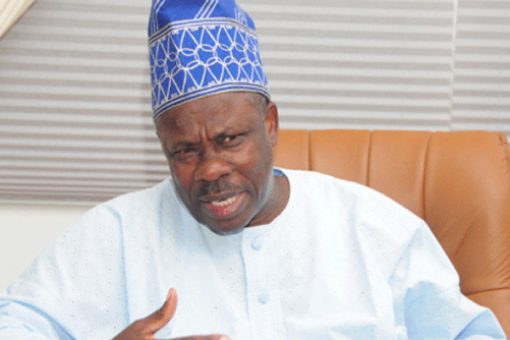 The Ogun  government, in collaboration with the World Bank and the Africa Development Bank (ADB), has concluded arrangements to construct 500 kilometres of rural roads to enhance socio-economic activities in the state.
Gov.  Ibikunle Amosun  disclosed this on Thursday at a stakeholders' meeting held at the Oba's  complex, Oke Mosan, Abeokuta.
According to the governor, the construction will be carried out under the third phase of the Ogun Rural Access and Mobility Project (RAMP).
Amosun explained that the roads would cut across all the 20  local government councils and the newly created 37  Local Council Development Areas (LCDAs) of  the state.
He noted that the project would enhance agricultural development by easing  movement  of agricultural produce across the state.
Amosun stated that the project would be handled  by local contractors in the affected areas so as to empower artisans and other sub-contractors in the state.
The World Bank consultant for RAMP,  Dr Emmanuel Adeyemo, said the roads involved were carefully selected based on certain "universal criteria" set by the donor agencies.
READ: World Bank approves $200 million loan for Nigerian farmers
"The criteria for selecting the roads include linkage to either a local market, hospital or school or the combination of the three.
"In addition, such roads must link  a state or a federal road," he said.
Adeyemo, who commended the state government for its cooperation, said the project would be executed in phases and in tune with international standard.
In his remarks, the Special Adviser to the Governor on Rural Development, Mr Wale Ogunyomade, said effective monitoring mechanism had been put in place to ensure quality job by contractors.
He further said that the government would ensure effective maintenance of the roads through collaboration  with  stakeholders in the affected communities.
The meeting was attended by traditional rulers, local chiefs, leaders of community development associations, local government officials and representatives of  various Non Governmental Organisations.

Load more