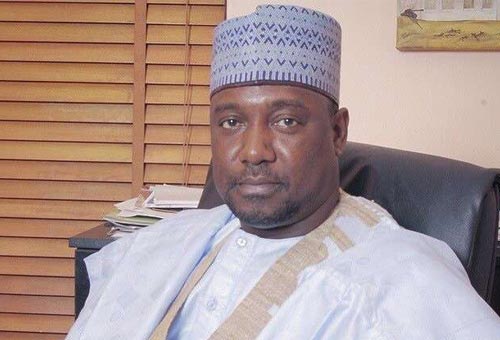 The Niger House of Assembly on Thursday passed a resolution urging the state government to investigate the magistrate who handed a one month prison sentence to a man convicted of rape.
The House passed the resolution following a motion moved by Nurudeen Umar (APC/Kontagora I) under matters of urgent public importance.
Umar, who decried the increasing rate of rape and sodomy in his constituency, suggested that the magistrate be investigated to serve as a deterrent to other judges.
"A man sodomized a 12-year-old boy and was handed a one month jail term and a N30,000 fine.
"The convict has already served his term, paid his fine and was released, but the outrage of the public on his release forced security operatives to re-arrest him.
"If nothing is done to ensure that justice is served in this matter, the public may start taking the law into their hands.
"Section 284 of the penal code law of Niger state provides that whoever has carnal intercourse against the order of nature with any man, woman, or animal, shall be punished with a prison term running up to 14 years.
"The punishment in this case is so light that the convict and other would-be offenders cannot be deterred," he added
READ: My husband rapes me in presence of our children, woman tells court
He called on the Commissioner of Police to hasten investigation into the matter to quicken prosecution.
Contributing, Mohammed Bawa (APC/Mokwa), prayed the House to invite the officials of the Judicial Service Commission and the Commissioner of Police for a meeting on the matter.
Other members, who spoke, condemned the crime of rape and the action of the magistrate in handing out a light sentence to the convict.
The House also resolved to set up a six-man committee to pay a condolence visit to the family of the deceased victim.
In his remarks, the Speaker, Alhaji Ahmed Marafa, directed the clerk of the House to communicate its resolutions to the executive.
The News Agency of Nigeria (NAN), reports that a Magistrate in Kontagora, Mohammed Ibrahim, recently sentenced one Nuhu Musa, 37, to a one month prison term and a N30,000 fine, for raping a 12-year-old.
The boy later died from complications confirmed to have developed from the rape.

Load more