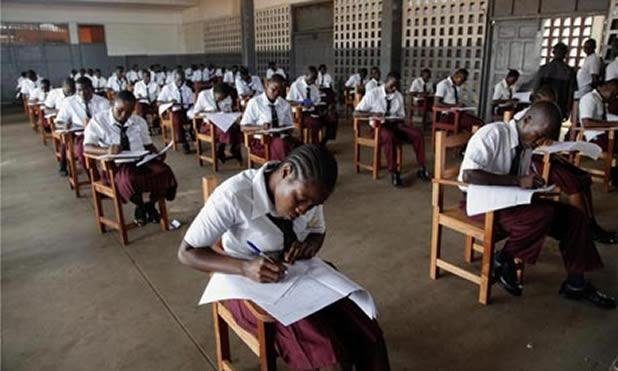 No fewer than 78,378 pupils are participating in the ongoing 2017 National Common Entrance Examination across the country, according to the Minister of Education, Malam Adamu Adamu.
The minister disclosed this on Saturday in Abuja during a visit to some centres in the Federal Capital Territory.
Prospective students for the Junior Secondary School (JSS) I of the 104 Unity Colleges in the country sat for the examination organised by the National Examinations Council (NECO).
Adamu. who commended NECO for a hitch-free exercise, said: " The exam is taking place all over the country but in Borno and Adamawa, the exam is restricted to places that are free from the activities of the insurgents.
"With what I am seeing in this centre and if all places are like this, I think I am satisfied. We will try to make the pupils more comfortable in future exams."
Adamu said the number of successful candidates in the examination would determine the number of candidates to be admitted into the government secondary schools.
"It is the performance that will determine the cut-off mark and how many will be admitted into the secondary schools.
"After the exam, there will also be interviews based on the performance of the pupils," the minister said.
Prof. Charles Uwakwe, the NECO Registrar, noted that there was an improvement in the conduct of this year's exam compared to yhe 2016 exercise.
According to him, the examination is taking place in all the states including the North-Eastern part of the country with adequate security in place.
He said the examination recorded the highest enrollment of pupils from Lagos State with 24,816 candidates, while Kebbi was the least with 63 candidates.
He added that a foreign centre was established in Cotonou, Republic of Benin, to accommodate pupils from the region.
The result of the examination will be given to the Federal Ministry of Education on April 12 for onward release to the public, said Uwakwe.
The exercise was hitch-free at Government Secondary School, Wuse Zone 3 and Tudun Wada Secondary School in Zone 4, Abuja.
Pupils, who turned out in large numbers, wore their school uniforms.
Parents and guardians were also seen waiting patiently for their children and wards to finish the exam.

Load more