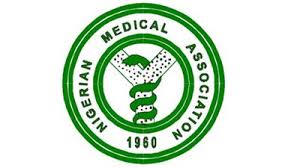 The Nigerian Medical Association (NMA) has called on the Federal Government to encourage local vaccines production to ensure adequate supply and prevent epidemics.
Prof. Mike Ogirima, the president of the association made the call in a statement issued in Abuja on Saturday.
He also called for the expansion of local vaccines production at the National Veterinary Research Institute, Vom, Plateau.
Ogirima, who discouraged vaccination after an outbreak of epidemics, said such immunisation was ineffective.
He explained that for any immunisation to be effective, it must have been administered three months prior to clinical manifestation of such disease.
Ogirima said resuscitation of local vaccines production, among others, would afford the country opportunity to administer vaccination on its populace as and when due, thereby reducing the impact of outbreak of any epidemics.
"Our pharmaceutical industries should be challenged and supported to produce our consumables.
"This should be the new order instead of budgeting huge sums of money for importation of vaccines and other consumables," he said.
In reference to the outbreak of Cerebro-Spinal Meningitis (CSM) bedeviling the country he said "it is embarrassing again to note that this epidemic has taking us unaware.
"The country has a pattern of climate change and we should have emergency preparedness plan that should be activated routinely to avert disaster."

Load more