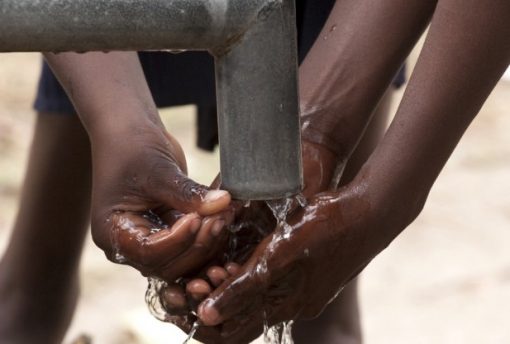 The Federal Government says it will construct windmill-powered boreholes for pastoralists across the country to enable them to provide water for their cattle.
Alhaji Mahmud Bello, National Coordinator, Grazing Stock Routes, Federal Ministry of Agriculture and Rural Development, said this on Friday in Mararaba Dajin, Tafawa Balewa Local Area of Bauchi State.
Addressing herdsmen and farmers, Bello said that the windmill-powered boreholes would replace the existing solar-powered boreholes, hand-pumped boreholes and other water facilities which were earlier provided by the government.
According to him, this is because the solar-powered and hand-pumped boreholes at various locations in the country are no longer effective due to the proportion of the animals to such facilities.
Bello also said that most of the facilities were faulty or vandalised.
He said that government had conceived various plans to resolve the incessant conflicts between herdsmen and farmers across the country.
The coordinator said that resuscitation of old livestock routes, demarcation of more cattle grazing reserves and pasture development were some of the plans.
Bello, nonetheless, warned the two parties against taking the law into their hands over any disagreements, adding that they should always channel their grievances to the appropriate authorities.
READ: FAO: Measures must be taken to address plight of farmers in north-east
Also speaking, Alhaji Baba Ngelzarma, the National Secretary, of Miyetti Allah Cattle Breeders Association of Nigeria, said that herdsmen had suffered a lot of neglect by previous administrations in the country.
He said that headsmen were facing challenges such as the dearth of grazing reserves, reliable water sources, cattle routes and other infrastructure.
Ngelzarma said that the neglect of herdsmen started when the Federal Government decided to ban the collection of cattle tax.
He, however, warned the parties against unlawful acts and advised them to follow the due process by reporting any dispute in their neighbourhoods.
Ngelzarma also warned Fulani rulers (Ardos) against any temptation to connive with law enforcement agents and court officials to defraud or maltreat herdsmen.
He called on the traditional rulers, who were vested with the power of appointing the Fulani rulers, to appoint credible rulers who would be fair to their subjects.
He, however, urged the herdsmen to protect all the facilities which the government had provided for them in their areas.

Load more