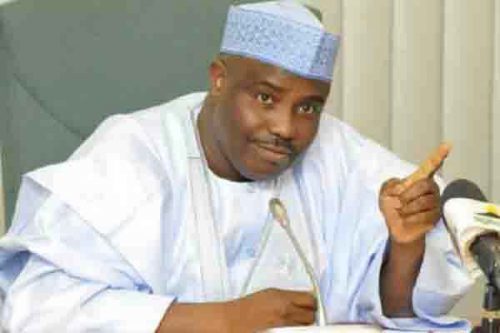 The Sokoto State Government has assured that it's dairy and meat company would begin operation before the end of this year.
The State Commissioner of Animal Health and Fisheries Development, Alhaji Tukur Alkali, gave the assurance at a news briefing on Saturday in Sokoto.
Alkali said that work has reached advanced stage on the N3.5 billion factory, to be called "Sokoto State Dairy and Meat Company''. It is being built in Tabanni village, Rabah Local Government of the state.
He said that the government set up the firm in order to diversify the state economy, generate employment and reduce poverty among the people of the state.
The investment will also help in further attracting more foreign direct investments into the state and bolster internal revenue generation, he said.
"The firm is being established under a memorandum of understanding, signed between the state government and an Argentine firm, South American Breeding Technology Ltd. The state has secured two loans of N1.5 billion and N2 billion from the Ecobank for this purpose.
"The state government had since repaid the initial N1.5 billion while payment for the remaining N2 billion is ongoing.
"The payment of compensation for the site had been made and work had since reached an advanced stage of completion,'' the commissioner said.
According to Alkali, six officials of the ministry have been trained in Argentina on the operation of the company while the local component of the training will begin soon.
Upon completion, the company would produce about 1.5 million litres of milk annually, Alkali said.
"It also has capacity to slaughter more than 5,000 high breed cattle every year. A modern abattoir will be established at the factory while latest dairy facilities will be put in place
"The Argentine counterpart firm will also provide 162 high breed cattle, 1000 embryos and 1000 semen specimens for the artificial insemination centre in the factory.''
The commissioner said the Argentine firm would run the company for two years, upon its completion while staff of the ministry would take over, pending any further decision by the state government.

Load more