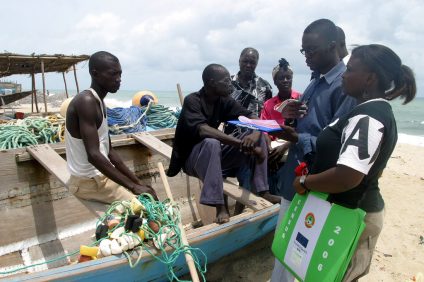 Dr. Ghaji Bello, Director General of the National Population Commission says the National Population Census will hold in 2018 if necessary logistics are provided.
Bello, in an interview in New York on Sunday, said that the exercise should have been conducted in 2016 in line with international practice.
"If we are given all the resources that we need today, we may need possibly the first quarter of next year before we can do proper census.
"Because there are quite a number of processes that have to be undertaken as part of the preparatory activities between now and the actual census phase itself.
"And that would be sometimes in the first quarter of 2018 and thereabout.
"Ordinarily, it ought to have a cycle of its own and that cycle should be five years or 10 years.
"We should have conducted the last census in 2016 but for a variety of reasons outside the control of the population commission, we were unable to do it.
"One, in 2015, there was a general election; because of the preparations towards the general election, that in a way affected our ability to be mobilized to move with full gear for the 2016.
"Secondly, once the election was concluded and there was a new government in place, that government also has to get its foot on ground before it can move forward.
"But no sooner had it started to settle down than there was the issue of recession, collapse of the oil in the international market and with a variety of other reasons again, it just didn't happen."
To meet the UN 10-year benchmark, Bello said the commission was working for a constitutional amendment that would allow for scheduled conduct of the census.
Bello added that the conduct of the census under the present administration would give the exercise a deserved National and International credibility and reliability.
"We are of the firm belief that if it is conducted under this government, that there will be a lot of international credibility for the exercise.
"This is given the persona of the president that is there presently.
"And then people take advantage of climes and environment and chances and there are times when everything works in your favour.
"We believe firmly in the National Population Commission that census conducted under President Muhammadu Buhari would go a long way in actually achieving the credibility that we want."
The director-general explained that Nigeria would take advantage of technology in the next population census through the use of biometrics.
"That will put to rest, the issue as to whether people are counting donkeys or fishes or horses or cows or trees.''