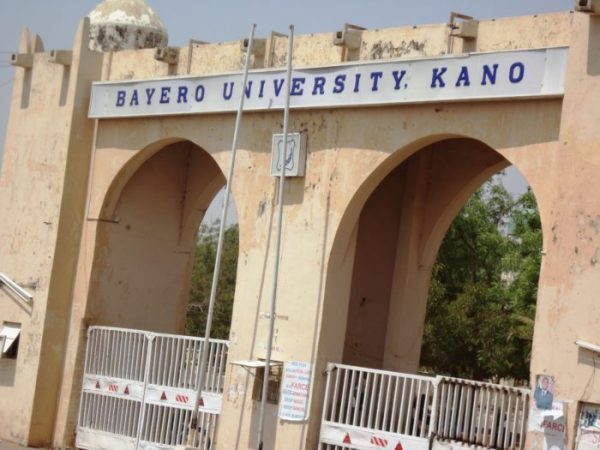 Bayero University Kano (BUK) on Monday signed a Memorandum of Understanding (MoU) with the Islamic Online University on exchange of lecturers.
The Vice Chancellor of the University, Prof. Yahuza Bello who signed on behalf of the University, said the MoU would focus on the areas of exchanging lecturers.
Bello, represented by the Deputy Vice Chancellor, Administration, Prof. Adamu Idris, said the MoU was also aimed at developing the educational system in the country especially in the area of Islamic Banking.
He added that the partnership would also improve the knowledge of students of Bayero university through exchanging ideas among the lecturers of two universities.
Bello commended the proprietor of the Islamic Online University, Dr. Bilal Philips for the initiative which he described as a gesture to humanity.
In his remarks, Dr Philips, who is also the Vice Chancellor of the Online University said the MoU will serve as a starting point for changing the nation through education.
READ: ASUU Urges NASS To Address University Funding
He stressed the need for the Islamic values to be presence in the learning process in the world adding that struggle for change has to start now.
He called on students to always consider the Islamic perspective during their academic life and their learning process.
According to him, "the fight against corruption in Nigeria and the World in general will not be achieved if students were not taught from the root on how to be honest and avoid exam malpractices.
"I believe the genesis of corruption in any country must have started from school life through exams malpractices and other cheating acts among students," he said.