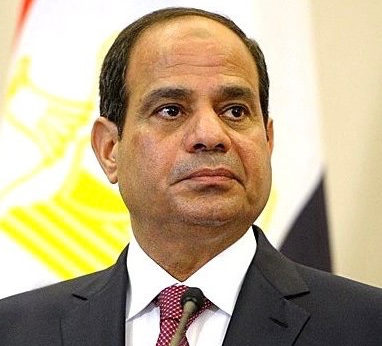 Tight security measures were imposed in Egypt on Monday following twin bombings at Coptic Christian churches that killed dozens and were claimed by Islamic State.
President Abdel-Fattah al-Sissi announced a three-month state of emergency on Sunday.
However, this would only go into effect after parliament approves it.
Parliament is set to meet on Monday as it summoned the interior and justice ministers for a hearing to discuss security measures taken on Sunday as well as an amendment to the Criminal Procedures Code to allow quicker prosecution of those charged with terrorism.
However, it is not clear if it will vote on the state of emergency. The law gives the House of Representatives seven days from the president's announcement.
Islamic State claimed responsibility for the bombings and promised more attacks on Christians.
The first bomb went off in the Mar Gerges Church in the Nile Delta city of Tanta, north of Cairo, leaving 29 dead and 71 injured.
A few hours later, a second explosion took place outside St Mark's Cathedral in the coastal city of Alexandria, killing 17 people, including four policemen, and injuring 48, according to Health Ministry officials.
The attacks took place as Egypt's Christians were celebrating Palm Sunday, which marks the start of the Holy Week leading to Easter, which falls on April 16 this year.
Funerals for those killed in the Tanta bombing were held late Sunday. Coffins were carried to the Mar Gerges Church and the bodies were buried inside to honour the victims, local media reported.
Sunday's blasts are the latest against Christians, who make up about 10 per cent of Egypt's predominantly Muslim population of 92 million people.
Copts account for the majority of Egypt's Christians.