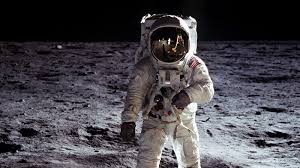 A U.S. astronaut and two Russian cosmonauts landed on Earth on Monday after more than 170 days in space.
"Landing soon … touchdown!" the European Space Agency (ESA) said on Twitter.
U.S. commander Shane Kimbrough of NASA and Russian flight engineers Sergey Ryzhikov and Andrey Borisenko are "back on Earth," the ESA said in a tweet.
The team, which landed in a Russian-made Soyuz spacecraft, had been aboard the orbiting International Space Station (ISS) since October.
"Earth has three more people on it," U.S. space agency NASA confirmed on Twitter.
The Soyuz craft parachuted down into the steppe of the Central Asian nation of Kazakhstan, Russian state media reported.
A day before their departure from the ISS, Kimbrough handed over command of the station to NASA's Peggy Whitson, whose scheduled stay was extended last week by three months until September.
Whitson is on her third long stay on the ISS and is heading towards breaking the record for a U.S. astronaut for cumulative days in space on April 24.
On that day she is due to pass the record of 534 cumulative days set by Jeff Williams.
The 57-year-old already holds the record for most spacewalks by a female.
Whitson is in command of the ISS and two crewmates, Oleg Novitskiy of Roscosmos and Thomas Pesquet of the European Space Agency.
The crew will operate the station until the arrival of NASA's Jack Fischer and Fyodor Yurchikhin of Roscosmos, who are scheduled to launch April 20 from Baikonur, Kazakhstan.
Under Kimbrough's command, the crew continued work on hundreds of experiments in biology, biotechnology, physical science and Earth science aboard the orbiting laboratory.