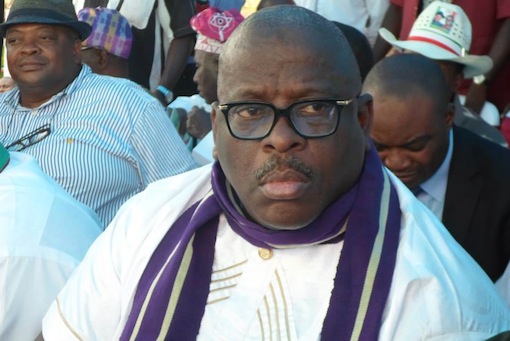 The Senate has asked National Drug Law Enforcement Agency (NDLEA) to drop plans to extradite Sen. Buruji Kashamu to United States and allow Nigerian courts to handle issues.
This emanated from the report of the Committee on Ethics, Privileges and Public Petitions presented by Chairman of the committee, Sen. Sam Anyanwu, at plenary on Tuesday.
Presenting the report, Anyanwu recalled that Buruji had petitioned the Senate, alleging plans to extradite him to the U.S. over alleged drug-related offences.
He said "a law firm called TRLP represented by one Prince Ajibola  Oluyele said he wrote the petition in his capacity as the Solicitor to Sen. Buruji for the intervention of the Senate.
READ: Senate urges Police to intensify surveillance across the country
"This he said was in view of continued breach of the 1999 Constitution by the NDLEA in collaboration with some politicians to extradite him to the U.S. for prosecution for alleged drug offences when he was in the U.S.
"The solicitor said the senator has no case to answer in the US or UK, and that the whole thing was a case of mistaken identity.''
Anyanwu said that after thorough consideration of the petition, the committee recommended that courts in Nigeria be allowed to handle various aspects of the case before them without interference.
The President of the Senate, Dr Bukola Saraki, thereafter, put the recommendation to a voice vote and it was unanimously adopted by the law makers.
The lawmakers, therefore, asked the EFCC and other agencies involved in the extradition plan to drop and allow the judiciary in the country to deal with it.