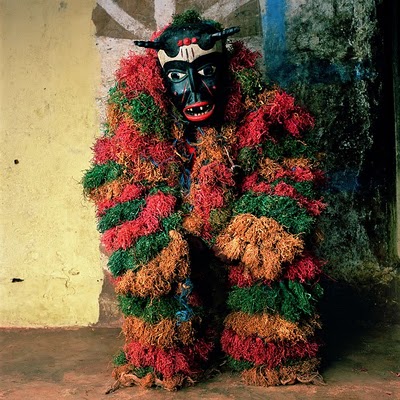 Prof. Rose Onah, Chairman, Nsukka Local Government, Enugu State, has directed residents of the area to report incidences of masquerades blocking roads and extorting money.
"Masquerades that block roads and molest people, just to extort money, should be reported to law enforcement agencies; we shall no more tolerate such attitude," Onah said on Tuesday in Nsukka.
She said that the directive had become necessary in view of rising cases of attacks on innocent people by the masquerades.
Onah particularly recalled a recent incident in Nsukka town, where a group of masquerades beat up a Catholic seminarian and stabbed him on the head.
"We shall no longer condone the excesses of masquerades blocking roads, extorting money, harassing and molesting residents.
"Nsukka residents should always be on the alert; they should call the attention of law enforcement agencies, if masquerades block their way or harass them," she said.
The chairman vowed to ensure the arraignment of a masquerade arrested by the police over the attack on the seminarian, to serve as a deterrent to others.
Onah said she met with law enforcement agencies, traditional rulers and town union executives in Nsukka town, after the attack on the seminarian, where it was agreed that masquerades should be called to order.
"The meeting also agreed that masquerades should not be found on major roads in the town," she added.
She said that traditional rulers and town union executives were mandated to caution youths that parade the masquerades, against harassing road users.
"We are not saying that people should not use masquerades to promote their culture and tradition, but they should be used mainly to entertain people and not to extort money.
"We are saying that no one should use masquerades to intimidate law-abiding people and violate the fundamental human rights of residents," she said.
She reminded residents that Nsukka was a university town hosting the prestigious University of Nigeria, and emphasised the need to avoid anything that would drag the image of the town to disrepute.
A group of masquerades at Ugwuoye Nsukka in Nsukka town beat up a Catholic seminarian posted to St. Theresa's Catholic Cathedral, Nsukka, on March 26.