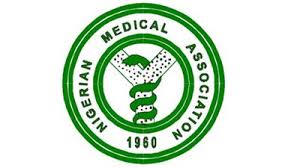 A psychiatric specialist, Dr Christopher Piwuna, has advocated access to affordable mental healthcare services and adequate personnel as panacea to managing mental disorders in Nigeria.
Piwuna, who is the Chairman, Committee on Mental Health Nigerian Medical Association (NMA), disclosed this in an interview with the News Agency of Nigeria (NAN) on Tuesday in Abuja.
The expert explained that unless the citizens had access to affordable healthcare services as provided for by the Universal Health Coverage (UHC), the problem would persist.
He decried the uneven distribution of health facilities in the country, noting the predominance of health facilities in city centres, while most rural areas are neglected.
"The major challenge in managing mental health disorder is lack of access to affordable healthcare services and this can only be achieved through the implementation of the UHC.
"Considering the high cost of healthcare to millions of Nigerians, UHC offers us all, particularly, people with mental health challenges, access to affordable healthcare services.
"Government at all levels as well as private sector must embrace UHC as a creed of health for all and not only the professionals,'' he said.
According to him, the NMA envisaged a country where issues of poverty, social justice, provision of packages of basic healthcare and other social services will leave no one behind.
"Whether rich or poor, urban or rural residents, public or private employees and artisans, should have affordable healthcare,'' Piwuna said.
The medical expert further noted that Nigeria has a ratio of one psychiatrist to more than one million people as against one to 100,000 in developed countries.
READ: Govs. renew commitment to tackle Meningitis
According to him, this is grossly inadequate to meet the nation's increasing mental health challenges.
He tasked government to train available healthcare providers to bridge the mental healthcare service gaps.
He said: "In Nigeria, based on statistics, we do not need a soothsayer to tell us that relying solely on specialist to provide the services needed in the mental health sector will not be sufficient.
"In view of the manpower and treatment gap associated with mental health, the available professionals must retrain themselves and serve as advocates for patients.
"Government and mental health officials available should ensure that they train more people to provide basic mental health service to address the dearth of manpower requirement in the sector.
"You do not have to go to a National Hospital among others to access a psychiatrist for depression, you may be able to see someone like a nurse or any health official at the primary health centre in your village and such problems will be resolved,'' he said.