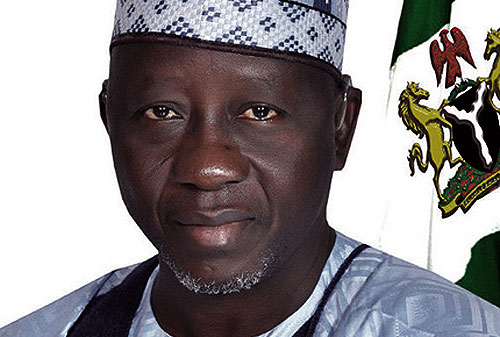 Nasarawa Amazons Women Basketball Club on Wednesday in Abuja recorded its first win at the on-going 2017 Zenith Bank Women National League, beating AHIP Queens of Kano 55-51
The match was the fourth game of the six-Match Day 3 games at the league's Phase One, holding at the Abuja National Stadium.
Nasarawa Amazons, on Monday lost to First Bank of Lagos 22-89.
The team trailed by 8-13 in the first quarter but bounced back 25-24 in the second, leading with only one point.
It lost the third quarter 35-40 but finally won the last quarter 55-51.
Mustapha Dogo, coach of the team said after the match that he was happy with the victory.
"This is our first win and I am satisfied with my players because they played to instructions; they gave me a good result.
"The game was tough but I thank God it ended with victory; we will still go back to the drawing board and work on our mistakes," he said.
Coach of AHIP of Kano, Wilson Idanwekhai, said it was a good game despite his team's unfortunate loss.
"The game was good, but it was not in our favour; my players had fatigue and it affected their performance.
"They missed a lot of their throws but I will correct all the mistakes, so that our next game will be better than today's game," he said.
AHIP had won its first game against Taraba Hurricanes 87-31 on Tuesday.
In the first match of the day, Taraba Hurricanes lost 31-62 to First Deep Water of Lagos. In the second game Zamfara Babes beat Coal City of Enugu 48-16.
In the third game, Oluyole Babes of Ibadan lost to IGP Queens of Abuja 13-61 while in the fifth game, Sunshine Angels of Akure defeated FCT Angels 48-26.
18 clubs, divided into three groups, are playing in the annual competition organised by the Nigeria Basketball Federation (NBBF) in partnership with Econet Media Limited.
In Group A are First Bank, Nasarawa Amazons, Taraba Hurricanes of Jalingo, Plateau Rocks, AHIP Queens of Kano and First Deep Water of Lagos.
Dolphins, FCT Angels, Zamfara Babes of Gusau, Delta Force, Coal City and Sunshine Angles of Akure are in Group B.
Group C has Nigeria Customs of Lagos, GT 2000 of Kaduna, Oluyole Angels of Ibadan, Ekiti Angels, Benue Princess of Makurdi and IGP Queens of Abuja.
Ihe league's Phase One, which began on April 10, is scheduled to end on April 17.