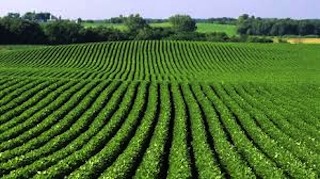 Mr Sunday Bamgbose, Chairman, Nigeria Institute of food Science and Technology (NIFST) Lagos State chapter, on Wednesday urged Federal Government to collaborate with stakeholders to enhance food production through technology.
Bamgbose told the News Agency of Nigeria (NAN) in Lagos that the collaboration would guarantee food security in the country.
According to him, Nigeria is becoming self-sufficient in food preservation and possibly becoming an exporter of food through innovations in technology.
He, therefore, appealed to government to partner with the institute, and other experts in food production to formulate policies that would fast-track food security in the country.
READ: Enugu residents turn cassava farmers over high Garri price
"Government's call for increased food production is good but increasing production will not necessarily bring about food security.
"There is need for a workable plan that will increase food production and address challenges in the sector before we can talk about food security.
"We have to look at the logistics and all the barriers to increased production by the farmers.
"Government should look at the challenges in a holistic approach to fast-track food security in the country," he said.
The chairman highlighted the reasons for the current the hike in the price of food items to include logistics, cost of production, FOREX rate and high cost of farming implements, among others.
Bamgbose also urged government to provide a ready market for farmers to reduce shortages incurred by farmers and to encourage continuity in food production.