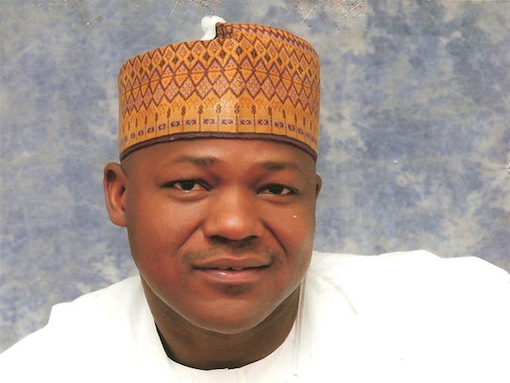 The Speaker of the House of Representatives, Hon Yakubu Dogara, has bowed to public pressure and released his pay slips for the months of October, 2016 to March, 2017 to the public.
The Speaker's pay slip revealed that he earns N402,530.37 per month, but his net salary after tax deductions is N346,577.87.
His basic salary is N206,425.83; Constituency, N175,461.96; and Recess, N20,642.58.
The pay slips were released on Tuesday by Turaki Hassan, his spokesperson.
The documents showed the breakdown of the speaker's salary for October, November, December 2016 and January, February, March 2017.
See the pay slips as released: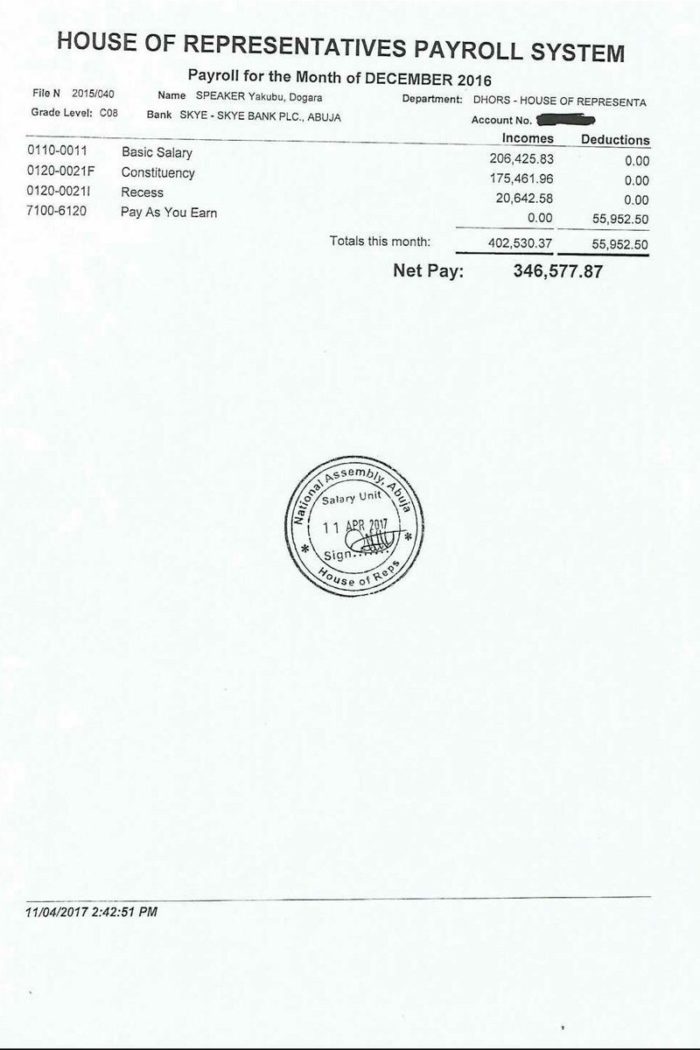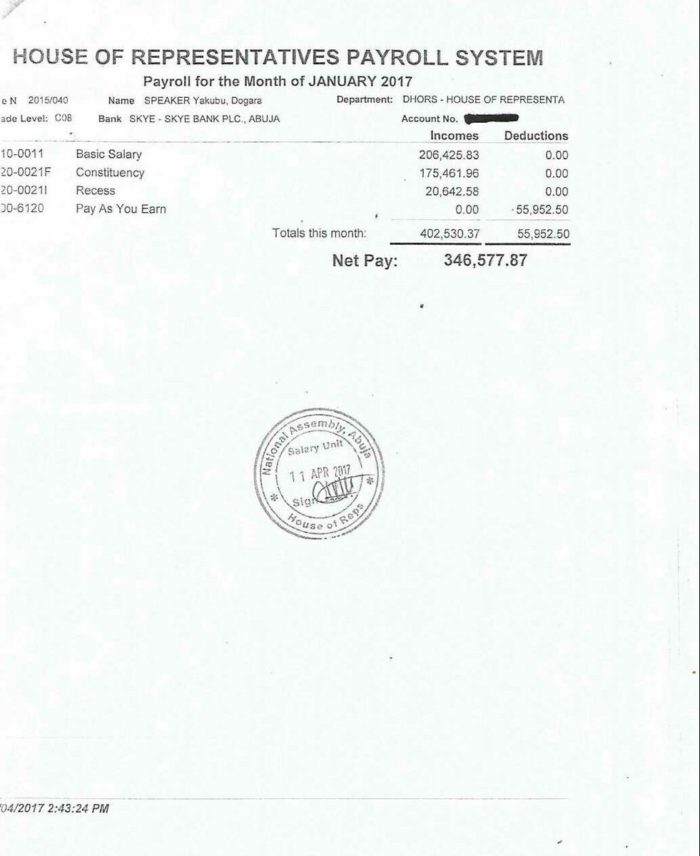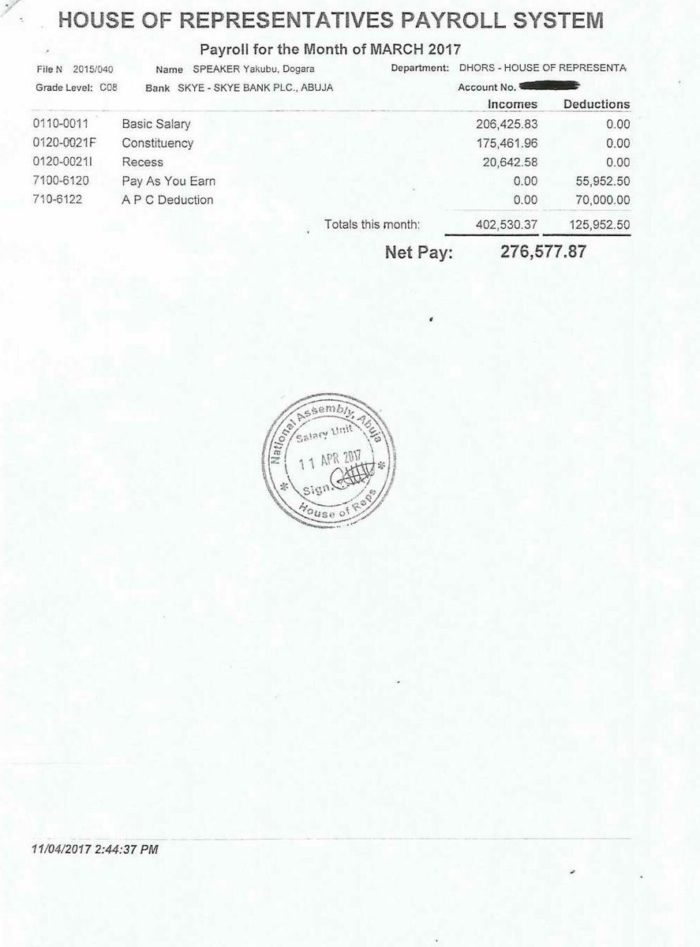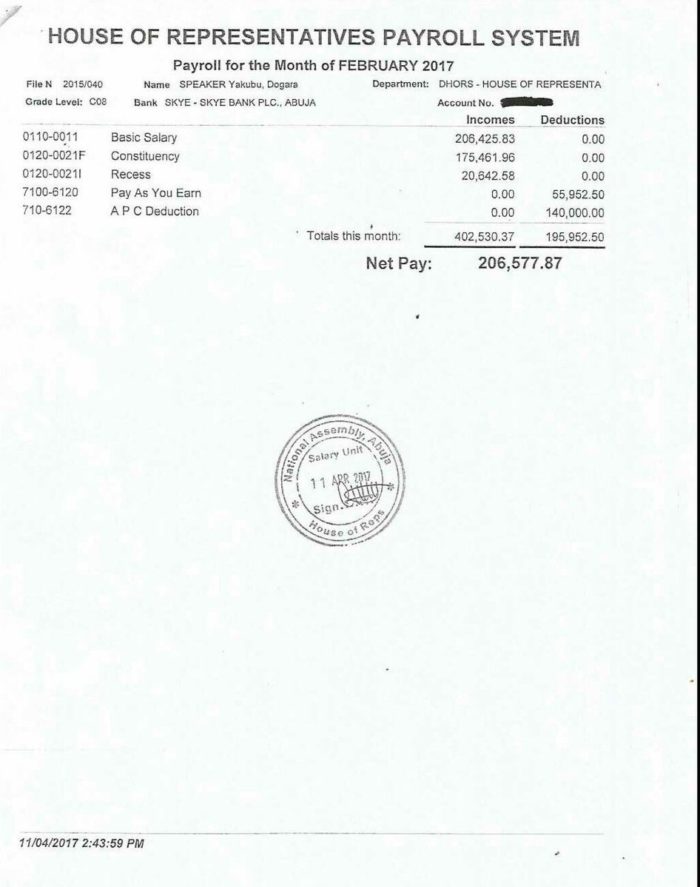 Load more