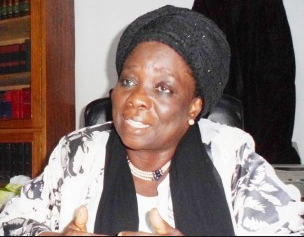 The Niger State Government has been urged to train magistrates and lower court judges on the handling of criminal cases to improve their competence in that area.
Hajiya Mariam Kolo, Director-General of the state's Child Right Protection Agency, made the call when she visited Justice Maria Dzukogi, Chief Judge of the state, on Wednesday in Minna.
She said that adequate training of magistrates and lower court judges on criminal proceedings would help them to dispense justice effectively.
"Magistrate courts are known to deal with 95 per cent of criminal cases; they must be well equipped on the role they are expected to play in handling cases involving the less privileged in the society.
"The Magistrate and lower court judges particularly need to be properly trained on judicial ethics.
"An instance where a magistrate court in the state gave one month jail term and a fine of N30,000 for a rape case is alarming.
"The judiciary needs to do more by consistently training the judges on court proceedings and how to handle delicate criminal cases," she said.
She regretted that magistrates and lower court judges were not knowledgeable on roles the judiciary was expected to play in checking crime, noting that light sentences were given for offences that should attract 14 years imprisonment.
The Director General, however, called for the establishment of a family court would handle family and children cases.
She advocated that the remand homes for children detained over crime should be changed to correctional homes.
Kolo noted that the correctional home would better reform the children to become good citizens of the country.
READ: NBA Wants Appeal Court Established In Kogi
Responding, Dzukogi commended the efforts of the agency toward protecting the rights of children and ensuring that justice was served to the vulnerable.
She disclosed that plans were underway to establish a family court with a panel that would handle child-related cases.
"The family court will constitute different sections with a special arm dedicated to child and family-related cases," she said.
Dzukogi disclosed that a committee consisting of members of the Nigeria Bar Association and the Judicial Service Commission had been set up to train magistrates and lower court judges.
"We expect the training to restore professionalism and sanitise the judiciary," she said.