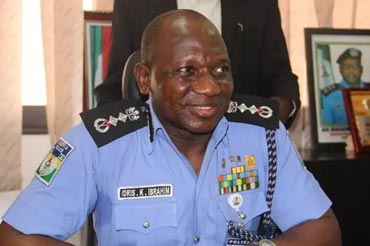 The Inspector-General of Police, Ibrahim Idris, has promised to support the Sports Writers Association of Nigeria (SWAN) in all its activities and all efforts to enhance sports development in the country.
Idris, while receiving a delegation of the SWAN National Executive Committee (NEC) who was on a courtesy visit, also canvassed the sports media's support for ongoing Police reforms.
He however pointed out that the Police Force would also be looking forward to an effective the partnership with the Association as it prepares for the annual Nigerian Police Games.
"We are ready to partner with your Association in your activities, and we will support you in all your programmes towards enhancing sports development in this country.
"But we also seek your partnership as we prepare for this year's Police Games which is coming up in July. We seek your support so that you can be fully engaged in the Games,'' Idris said.
He further said it was heart-warming that ongoing Police reforms were being appreciated, saying the reforms' success was crucial to the Police Force.
"We are aware that the public's perception of the Police is very important, and that is why we have been doig a lot in terms of reforms. We therefore need your support in this area in view of your own roles,'' the Inspector-General of Police said.
While speaking earlier, the SWAN National President, Honour Sirawoo, had lauded Idris for ensuring laudable changes in the Police Force since he took charge.
"We are seeing noteworthy changes in the security architecture of this country. Things are getting better, and this is all due to your laudable efforts since taking charge of the Police Force.
"We urge you to continue with this in order to totally rid the country of all security challenges which hinder smooth social-political development,'' he said.
READ: SWAN condemns attack on member
Sirawoo listed the Association's programmes and efforts towards ensuring the sports writing profession was not seen as a threat to the society but a major ingredient in enhancing the country's development.
"We have been doing a major sanitisation of our Association, to avoid a situation that quacks and fraudsters would give us a bad name, and this is why there is an ongoing membership revalidation exercise, which is almost concluded,'' he said.
The SWAN President added that the Association was appreciative of Police contributions to the country's sports development through the production of athletes who have gone on to win international honours.
"We are aware of what the Police have been doing through the Police Games and the production of outstanding athletes in the past six or seven decades, and we appreciate this.
"We urge you not to relent, and pledge that we will continue to support your efforts in this regard and also let the public know that you are an important factor in the country's sports development,'' he said.
Load more