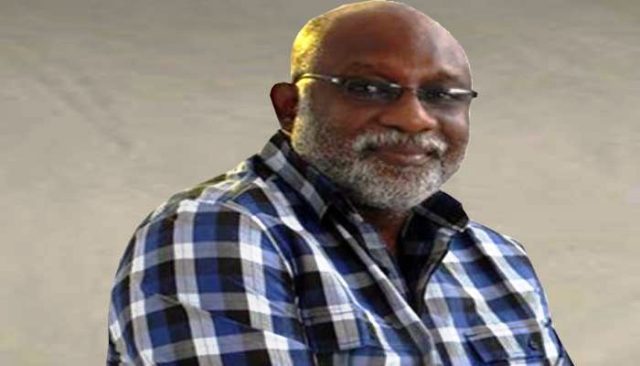 The Ogun and Ondo State Governments on Thursday met to resolve the boundary issues between the people of Atijere in Ilaje Local Government Area of Ondo and Makun-Omi in Waterside Local Government Area of Ogun.
The meeting, which took place at the Government House in Abeokuta, had in attendance the deputy governor of Ondo State, Chief Agboola Ajayi, and his counterpart in Ogun, Mrs Yetunde Onanuga.
Briefing newsmen after the meeting, Ajayi gave an assurance that people living in both communities would soon realise that they had no reason to fight each other.
Ajayi said that the informal meeting was only to discuss issues affecting the two communities.
The deputy governor promised to invite his Ogun counterpart to a stakeholders' meeting in Ondo State where all the traditional rulers in both communities would have the opportunity to discuss issues amicably.
"We are one. We will resolve all the issues. We are expecting the boundary commission to come and conduct the survey which had been done in Ogun, and we will amicably agree and come to live together.
"The two communities have done so many things together.
" The two governors of our states are credible leaders, so I believe when the community leaders see smiles on television, they will see reason that we mean well," he said
Earlier, Onanuga, who also affirmed that the meeting was not official, explained that "the sister states deemed it fit to hold a meeting to discuss some of the boundary issues.''
She noted that the two states had resolved to continue with the peaceful coexistence they had been enjoying in the past.
"This is not an official meeting. It is an informal one at the instance of his Excellency, the Deputy Governor of Ondo State and Chairman of the Ondo State Boundary Commission.
"Their administration just assumed office, the two sister states deemed it fit to hold a boundary meeting to resolve some of the issues we have between our two states and that was why the meeting was held.
"I can authoritatively tell you that we have resolved to go back and talk to our people to live happily," she said.
Onanuga said the two states would work with the National Boundary Commission to conduct a survey in Ondo State similar to what was done in Ogun after which a meeting would hold to resolve the outstanding issues.
The relevant authorities from both states were present at the meeting.