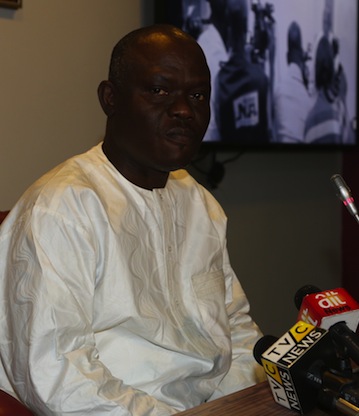 The Ogbia Brotherhood, a socio-cultural group of Ogbia people of Bayelsa across the world has expressed shock and dismay over the demise of Mr Gordon Obua, the former Chief Security Officer (CSO) to Ex-President, Goodluck Jonathan.
Obua, who hailed from Ogbia Local Government Area in Bayelsa died of heart attack on Thursday at the National Hospital, Abuja.
Mr Fred Obua, a family member to the late CSO, who confirmed the demise in a telephone chat with a news correspondent on Friday, however, declined further comments.
He simply said, "I am on my way to Abuja as we speak in connection with Gordon's demise, maybe we can talk later, "Fred said.
Chief Benson Agadaga, President of Ogbia Brotherhood on Friday that the news of Obua's death came to Ogbia kingdom as a shock and had thrown the entire community into mourning.
Agadaga said he was saddened by the development, given the fact that the deceased was much younger than he.
"Even though I cannot say exactly how old he was, he was several years younger than me, and in our culture, the death of a younger person is usually very painful.
"The CSO was like three years behind me and Ex-President Jonathan in Secondary School, so, his death to us is shocking and sad.
"We had hoped that we can leverage on his wealth of experience that culminated to his becoming the CSO to the former President to develop the Ogbia kingdom, but unfortunately he died too soon.
"The matter of life and death lies in the hands of God. We all have a space of time on earth and we take this as God's making.
"We are downcast by this, but we cannot question God, may his soul rest in peace, "Agadaga said.