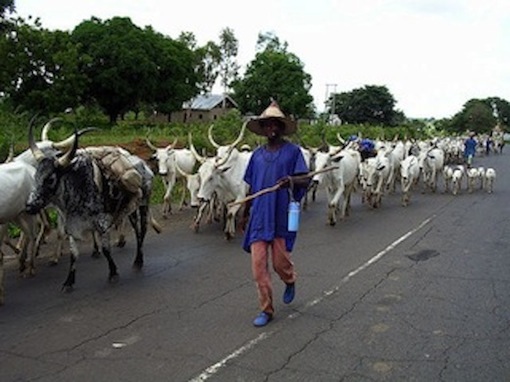 Most Rev. Nicholas Okoh, Primate, Church of all Nigeria (Anglican Communion), has called on the Federal Government to disarm herdsmen reduce the affliction of the rural people.
Okoh made the call at Cathedral Church of Advent during the Easter Service on Sunday in Abuja.
The cleric said that disarming the herdsmen should not a big deal, since the nation has capable Army forces.
He expressed bitterness that the issue of the new generation herdsmen had become a problem as they have tormented many communities and forced local people to vacate their farmland.
"I call on the government to disarm the new generation of herdsmen. We appeal to those who have been elected to pay attention to this matter because the people are under affliction
"We have a standing army and it is no big deal for them to disarm these people. It is a minor operation and we have capable standing army that can do that job.
"Why we watch our citizens shedding tears and innocent blood while the herdsmen enjoy it, it is better they are disarmed.
"It is really tormenting many communities and if there is any problem at all in this country now, it is this problem.
Okoh noted that the torments have made it more difficult for villagers to farm because these herdsmen had affected the local agricultural development.
"As long as issues affecting people like this are not treated and whatever reason is not known, it will be difficult for people because for instance the local agricultural development has been affected.
"The local people can no longer go to the farm easily and in this country it is the local farmers who farm, who produce the large quantity of food we consume in the cities.
"The herdsmen have taken over. They are afraid to go to the farm. If this problem is not solved, where is progress? Where is prosperity? Where is peace?
Talking about Easter, Okoh advised that no matter the difficulties that Nigerians were faced with, they should learn to overcome every situation in life like Jesus Christ did.
"We can overcome. Even the present set back whether you call it recession or herdsmen challenge or medical challenge.
"We can overcome if we are united; if people are made to have a sense of belonging; if we forge ahead together; we can overcome any difficulty coming from any where,'' Okoh said.
In his remark, Rev. William Okoye, General Overseer, All Christian Fellowship Mission (ACFM), also explained that with the resurrection, Jesus Christ had paid the price for the sins of His people.
According to him, in the face of whatever situation we find ourselves as a nation we have to recognise that we are in the world.
"Jesus said that in the world you have tribulation. These things are part of life. Our problems are meant to bring us closer to God not to drive us away from Him.
"Concerning the season that we are in, it is a season of celebration, victory of Jesus Christ over sin, over death, over the devil and to overcome the circumstances of life," he said.
Senior Special Apostle Idika Kalu, Chairman, Abuja Province Eternal Sacred Order of Cherubim and Seraphim, advised Christians to be happy because Jesus Christ was risen and celebrated all over the world.
He explained that Easter was to commemorate the death and resurrection of Jesus Christ on the Cross of Calvary.
Kalu noted that the resurrection of Christ that took place over 2000 years ago had made Christians to be free from bondage and liberated from the devil.