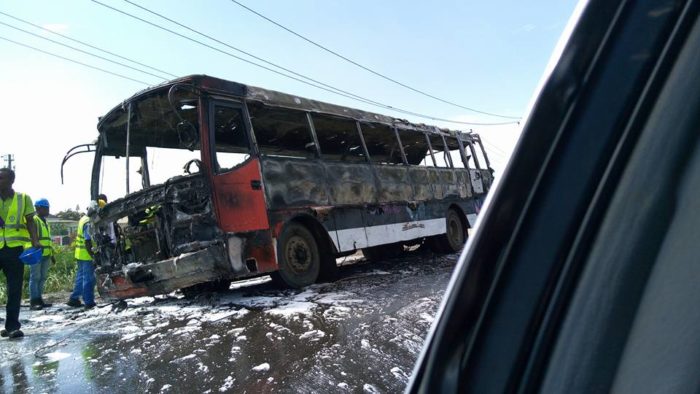 By Kazeem Ugbodaga
Hundreds of Deeper Life Bible Church worshippers have escaped death when the LAGBUS conveying them from camp to Lagos burst into flames.
The chattered LAGUS, conveying worshippers coming from the National Deeper Life Retreat on Sunday, caught fire on Otedola Bridge, Berger area of Lagos, Southwest Nigeria.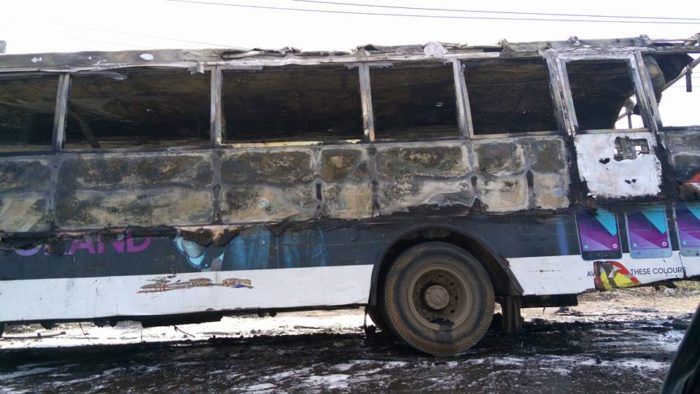 The bus took off from the Deeper Life Conference Centre, DLCC, Km 42, Lagos-Ibadan Expressway after the end of the four-day retreat.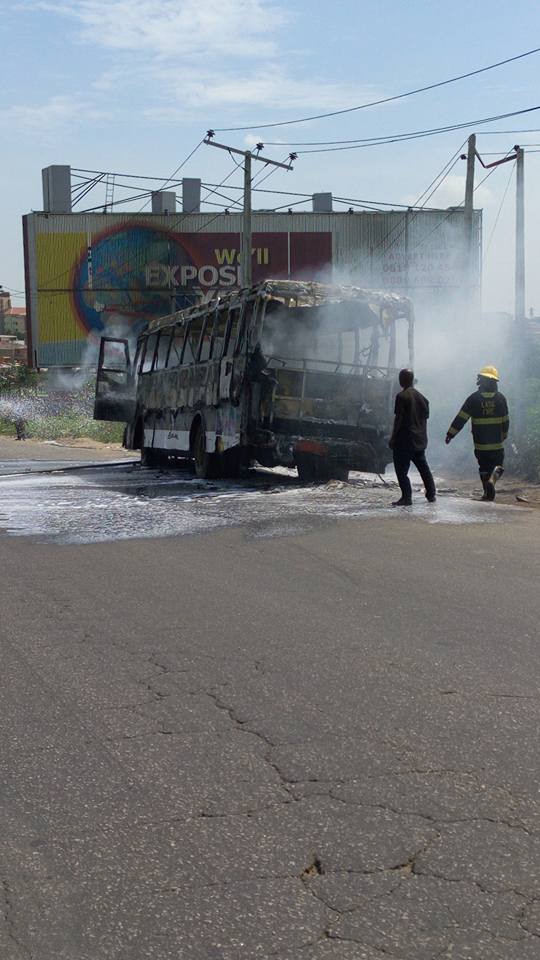 On Otedola bridge, the bus carrying at least a 100 worshippers was said to have burst into flames as people scamper to safety before the inferno could consume them.
Officials of the Lagos State Fire Services and the Lagos State Emergency Management Agency, LASEMA arrived the scene on time to rescue worshippers before the LAGBUS was burnt in the inferno.
Any eye witness, who craved anonymity, told PM News that the bus was filled to capacity with worshippers when it caught fire, but that no life was lost.
He said the bus might have caught fire as a result of over heating.
According to him, several worshippers abandoned their loads as escaped to avoid being burnt in the inferno, saying that there was frantic scampering for safety by the passengers.
The source added that officials of the fire servicemen arrived on time to assist in evacuating the passengers from the burning bus.
He said when worshippers suspected that a fire was about to be ignited, the asked the driver to stop and that when he did, they found every available means of escape before the fire fully engulfed the bus.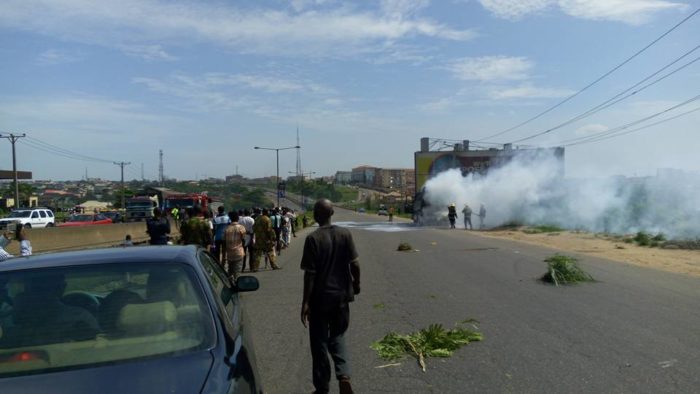 Worshippers were said to have gathered at one side of the road singing praises to God for saving them from being burnt to death after they just left an inspiring retreat where Pastor Williams Kumuyi of the Deeper Christian Life Ministry prayed for the for God's blessings and that they would not die untimely.
Director, Lagos State Fire Service, Rasak Fadipe said his men arrived the scene on time and were able to rescue worshippers and confirmed that life was lost.
A LASEMA official who craved anonymity also confirmed that no life was lost but that the bus burnt complexly.
Load more