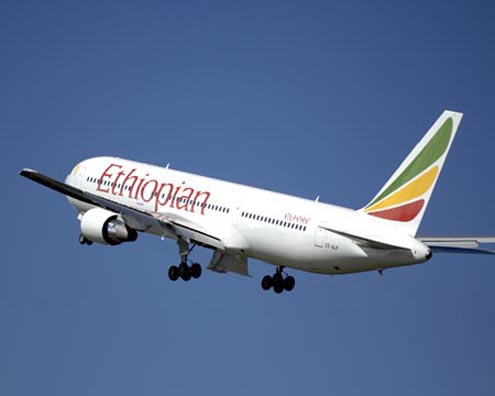 The Nnamdi Azikiwe International Airport will be open for traffic from Tuesday and Ethiopian Airlines says it will land a brand new Airbus A350-900 to mark the official reopening of the airport on Wednesday.
The Airline's Traffic and Sales Manager, Mrs Firiehiwot Mekonnen, made this known to the News Agency of Nigeria (NAN) on Monday in Abuja.
Mekonnen said that the aircraft would land in Abuja on its first day of operation from Addis Ababa and that it would remain on Abuja route.
The airline launched its first A350-900 Airbus on the London Heathrow route August last year. It has three of the plane in its fleet and awaits the delivery of nine more before 2019.
She said that the decision to celebrate the inaugural flight to Abuja was because of the airline's commitment to the Nigerian market.
According to the manager, the 313-passenger capacity aircraft is expected to land at 11.15 am to be the first aircraft to land at the newly rehabilitated Abuja runway.
"The Ethiopian's brand new Airbus A350-900 is landing in Abuja airport tomorrow (Tuesday) as the first aircraft to land on the newly rehabilitated runway and first airbus to land in Abuja.
"From now on, we are going to operate Airbus on Abuja route,'' she said.
When Abuja Airport was closed on March 8 for repairs on its runway and flight operations were diverted to Kaduna International Airport, Ethiopian Airlines was the first to land its new Boeing 787 in Kaduna.
The airline, being the only international carrier that agreed to operate at Kaduna, had maintained consistent operation at the airport in the last six weeks.
Gov. Nasir el-Rufai of Kaduna State had also requested that the airline maintained its Kaduna operation even after the reopening of Abuja airport.
Mokennen told NAN that the airline "is seriously considering the governor's request".