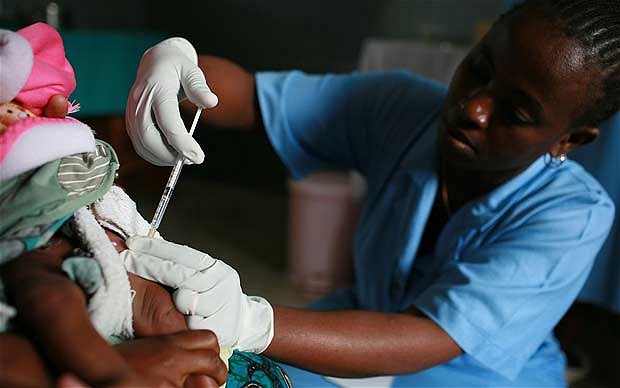 The Zamfara Committee for the Procurement, Distribution and Monitoring of Meningitis Drugs says it has commenced the closing of isolation centres set up for the treatment of meningitis in the state.
Alhaji Muhammad Gummi, the Chairman of the committee, disclosed this on Wednesday in Gusau while giving progress made by the committee in checking the disease in the state, to Journalists.
He said the closure of the isolation camps was due to the fact that the disease had been brought under control while many of the treated patients had been discharged from hospital.
Gummi also said that as at Tuesday, only a few number of patients were still receiving treatment in parts of the state.
The chairman assured that cases of meningitis would soon be a thing of the past in the state, adding that the state government had made adequate provision of funds and logistics to the committee.
READ: CSM: State Govt. purchases N4m drug kits
"The committee which is made up of 10 members was broken into five groups for easier and faster coverage of the state.
''Each group goes with enough drugs to reimburse any health facility that has run short of drugs.
"We have also added some drugs for the treatment of other ailments such as malaria and cold which we give free of charge, " he said.
The chairman, who is also the Deputy Speaker, the state House of Assembly, appealed to the Federal Government to hasten the supply of meningitis vaccines to the state.
The supply of the drugs, he said, would enable the state to put in place preventive measures against the disease.
The News Agency of Nigeria (NAN), reports that Zamfara was one of the four states with earlier cases of meningitis recording 14 casualties.