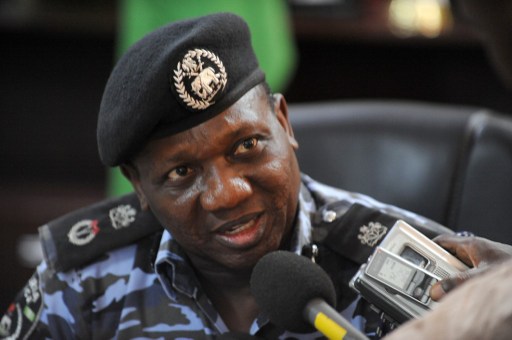 By Temilade Aruya
Recent incidence of suicide in the country is, no doubt, alarming and disturbing. Most shocking is the fact that younger ones are not even excluded from this worrying trend. It is ironic that Nigerians that were once famously labeled 'happy go lucky people' now find suicide attractive.
Nigeria always ranks well in the World Happiness Reports. It ranked 78th in the world and 2nd in Africa on the World Happiness Report for the Year 2016. Curiously, the country dropped to 103rd and 6th position in the 2017 World Happiness report.
In the first quarter of 2017, Nigeria recorded bothersome suicide cases; one of which involved a 500 level, Urban and Regional Planning undergraduate of the Ladoke Akintola University of Technology, Oshogbo, Osun State, and a Babcock University, Ilisan-Remo, Ogun State, student among others. As if that is not enough, a medical doctor recently ended it all by jumping into the Lagos lagoon.
A host of factors have been attributed to the growing suicide trend in the country. The first on the list is current economic hardship facing the country. The country's debt profile is on the high, inflation is on the increase, companies are folding up while there is a high rate of unemployment coupled with the escalating cost of living. It is, therefore, not unusual that economic recession is resulting into depression for compatriots who are increasingly being overwhelmed by its negative impacts.
Indeed, the times are hard, tough and more difficult than it used to be. Though the people are coping, but their coping mechanism varies. Recent media reports from several Neuro-Psychiatric hospitals across the country reveal that the incidence of mental illness including depressive disorders is on the rise.
Another strong factor associated with increased risk of suicide in the country is loneliness. This comes via various means. Some folks that are of marriageable age, especially ladies, sometimes find the burden of lonesomeness as well as societal stance on their plight so much to bear. Present economic hardship and high unemployment rate in the country is not encouraging youths that are due or overdue for marriage from getting marry. Similarly, divorcees and widows often cringe under the unbearable yoke of loneliness and its attendant emotional and societal hassles.
Also, our society is fast transforming from the communal African traditional one where you are your brother's keeper and the collective interest of all matters to a more secluded one. As a result of the influence of the western society, the Nigerian society and family life are fast becoming disengaged, insensitive, self-centered, unsupportive more nuclear.
Another risk factor is the presence of marked hopelessness, a state aggravated by loneliness which is obvious in the fast paced life style that leaves little or no time for closeness, sharing, bonding and intimacy which is also compounded by the constant need to make ends meet and the unfavorable economic realities of the day. This makes it impossible for families to have quality time together as breadwinners leave home for work and come back late at night, thereby leaving children at the receiving end.
It has, therefore, become imperative to frontally address factors that are making our compatriots to languish in despair. First and foremost, Government needs to fix the economy by putting in place necessary economic palliatives that will relieve Nigerians of the current hardship while it finds a permanent solution to the pervading economic recession in the nation. An enabling economic environment will give space and freedom for all to pursue their dreams and ultimately bring about a significant reduction in the rate of helplessness and hopelessness in the country.
Additionally, families, friends and relatives need to get back to the bases and review their response and approach to people in desperate situations and give the necessary support needed to surmount difficult times. They should show love and concern to loved ones, friends and family members, especially those that unusually withdrawn, moody, sad and irritable. More importantly, whenever it is observed that depression has set in, they should not hesitate to seek medical help for them. This will go a long way in preventing incidences of suicide.
Religious bodies and NGOs should also step up support programmes for families in financial, economic need and difficulty. Empowerment and entrepreneurial programmes should be set up for the jobless and unemployed while advocacy and sensitization should be done to erase misconceptions and stigmatization against people suffering from depression.
Perhaps, more importantly, all tiers of government must pay more attention to rising cases of mental health. The Lagos State Government recently adopted a policy that aims to respect the rights of residents with mental illness. The objective is to guarantee social justice and equity for victims of mental illness as well as ensuring that the rights of people suffering from mental disorders are respected. This approach by the state government includes sufficient and detailed strategies aimed at reducing the impact of mental health disorders in the state.
The basic components of the state's mental health policy include promotion aimed at conducting awareness programmes and educating the people on the effects of substance and alcohol abuse, primary care and access to services, treatment guidelines at health care level, services for people with severe mental illnesses, reduction of work place stress and the risk of suicides and human resources for mental health.
The deduction from the Lagos state government intervention is that with appropriate, effective medication and a wide range of services tailored to their needs, most people who live with serious depression can now significantly reduce the impact of their illness and find a satisfying measure of achievement and independence. We have over the years allowed stigma and unwarranted sense of hopelessness to erect attitudinal, structural and financial barriers to effective treatment and recovery of victims of depression because the truth is that recovery from the illness is possible.
Aruya is of the Features Unit, Ministry of Information & Strategy, Alausa, Ikeja, Lagos
Load more