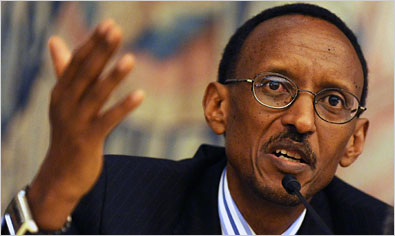 Musafiri-Papias Malimba, Minister of Education of Rwanda, said on Wednesday that Government planned to digitise education system to further improve innovation, social inclusion, job creation, education quality and national competitiveness.
Malimba said this in Kigali when the country entered an agreement with Microsoft Corporation to digitise Rwanda education through a "smart-classroom" project.
"We are looking at adopting digital based education system which will lower the cost of delivering the curriculum and learning materials to schools and improve learning.
"Students in schools across Rwanda will be exposed to an education system that emphasises computers and internet use in classrooms to impart knowledge", he noted.
Malimba said that digitisation would provide a lot of alternatives to address the socio-economic challenges facing many emerging economies, particularly in terms of improving access to education.
In 2014, the ministry of education entered a partnership with Microsoft to incorporate information and communication technology into various aspects of the education sector.
These range from helping students access computers and basic Microsoft software such as Word and Excel to digitising subject content delivered in schools.
It is planned under the partnership that by 2020, all schools in the country would have two smart classrooms and all subjects will have been digitised, according to the ministry.
The ministry further said that the first batch of the schools would be having smart classrooms by the end of 2017.
Available statistics from the Rwanda Education Board indicate that only 9 per cent or 531 schools in Rwanda currently have access to the Internet.
In 2010, the small central African country rolled out more than 3,000 kilometres of fiber optic cable across the country to enable better access to internet services.
The optic cable seeks to boost access to various broadband services, including applications such as e-governance, e-banking, e-learning and e-health.
It was expected to become a key enabler of the set target to ensure Rwanda achieved middle-income status by 2020.
The 2015 global ICT report released by the World Economic Forum ranked Rwanda among top ten countries in Africa that are most dynamic performers when it comes to ICT development.
Rwanda plans to establish an ICT park that will be a base of technological investments, including training, industries, research and development.