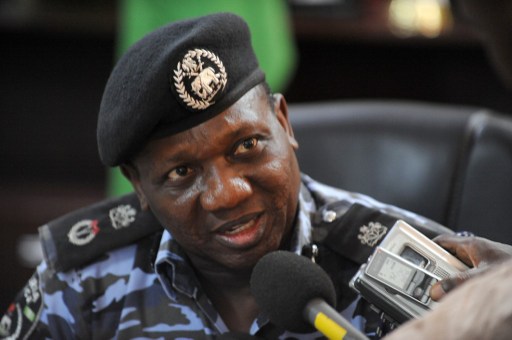 The Law firm of Ubani and Co has petitioned the Inspector-General of Police, Ibrahim Idris over an alleged cover-up of the suspected killer of one Anene Utazi at the popular Ladipo Spare Part Market, Lagos.
The late Utazi, a trader at the market was murdered on February 18, 2016 during a violent leadership tussle crisis purportedly led by one Monday Lawrence Obijiogu.
Other persons implicated in the murder and were subsequently declared wanted are Uche Obieze, Esho, Justice Mbela, Senator, Uche Obidike, and Emeka Ona Aka.
Ubani and Co law firm acting on behalf of the President of Ladipo Central Executive Auto Dealers Association, LACEADA, Kingsley Ogunor, claimed that since the arrest and arraignment of Lawrence over Utazi's murder, the police have practically abandoned the case.
The law firm also claimed that despite a legal advice by the office of the Directorate of Public Prosecution, Lagos that the suspect be diligently prosecute, Lawrence suspiciously used his influence to obtain bail for the murder offence that is not bailable except on special circumstances.
According to the petition, since his release on bail, the said Lawrence and his wanted gang members have been terrorising traders at the market and extorting money from them.
It was also alleged that the police instead of ensuring proper prosecution of the suspect, has rather been providing security for him.
" We are concerned that the police charged with investigating the murder of Anene Utazi are unwilling to proceed against the above named persons especially considering that they provided police escort to Monday Lawrence and several others touts loyal him on March 30, 2017 when they entered the same Ladipo market", the petition said.
The petition also cited a recent incident on April 9, 2017 where Lawrence two gang members allegedly attempted to murder one Wisdom Okeke by butchering him with machete.
In order to prevent breakdown of peace and order in the market, the petition prayed the Police chief to order the investigation, Arrest and prosecution of all those indicted in the murder of Anene Utazi and named in the DPP's advice.
Aside investigating the alleged provision of escort for Lawrence, the prime suspect, the IG was also urged to probe the police officers charged with the investigation of the murder for failing to arrest known suspects after they came out of hiding.