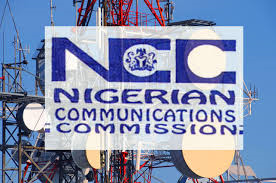 Some students of Abuja University on Friday criticised telecom operators for poor service delivery and failure to abide by the rules of the regulatory body.
The students, who spoke with the News Agency of Nigeria (NAN) in separate interviews in Abuja, said that the telecom operators were playing double standards in their operations.
Garba Musa, a law student said that the telecom operators' offers on advertisements were sometimes false.
"The truth of the matter is that telecom operators deceive their customers a lot; most times they try to entice the consumers with lots of offers.
"It is deceiving that when you try to apply for these offers, they charge you without even notifying you that what you are subscribing for will cost you some charges.
"It is not just charges but exorbitant charges," Musa said.
Musa urged the Nigerian Communication Commission (NCC) to be stern with its process of regulating and giving the necessary sanctions and penalties on telecom operators for defaulting.
Aisha Mohammed, a Sociology student decried that telecom operators were very swift in deducting charges from their  consumers when they subscribed for some services but they delay in stopping it when they were instructed to do that.
"It is annoying when you subscribe for a particular service from your service provider, they quickly respond to that but drag their feet when you don't want the service anymore.
"The telecom industries are using their consumers to enrich themselves, which is not right.
"They don't deliver their services as they always promise in their jingles and advertisements," Mohammed said.
Helen Chekwube, an International Relations student said that it usually took long to connect to customer service of operators to resolve any issues.
Chekwube said that it was disturbing and discouraging when it became difficult to connect to customer services on communication issues.
According to her, the telecom operators should ensure they have enough human resources in place to attend to the challenges of their customers.
Mr Fredrick Leramoh, a Business Administrative student said  that most times he encountered challenges in connecting  internet services for browsing on his mobile phone.
"For over a long period, I have been having issues browsing on my phone and I have contacted my network provider to resolve the issue but nothing has been done.
"Most times, some of these network providers don't know that we use our little resources to purchase data, make calls and other services.
"It is unfortunate that the services they provide are not commensurate with the noise they make about their services," Leramoh said.
READ: NCC sensitises telecom consumers on rights
He advised NCC not hesitate in punishing operators who abuse the rights of its customers in any form.
Leramoh also urged the telecom operators to provide service centres within the school premises for easy access to resolve their challenges.
NCC is responsibility for ensuring telecom consumers' satisfaction, to receive quality service delivery and are not charged arbitrarily.
It has created some initiatives and platforms to educate and inform the telecom consumers on their rights.
They include Consumer Town Hall meetings across the country, social media interactive platforms, Consumer Outreach Programmes, among other initiatives.
NCC on March 15 launched the 2017 as the "Year of the Telecom Consumers" to ensure that operators give priority to  consumers in service delivery.

Load more