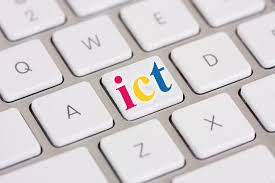 An ICT expert, Mr Kayode Eyiade says the capacity of women and youths must be continuously developed in ICT at all levels of education for socio-economic development.
Eyiade, an ICT analyst in the African Institute of Information and Security made this known in an interview with the News Agency of Nigeria (NAN) on Friday in Abuja.
He said that the capacity of women and youths should to be built to foster socio-economic development.
According to him, this segment of the population is very important if the economic development of the country must improve to the level of the developed economies.
"The emergence of ICT has made it possible for our women and youths to be trained with appropriate skills that will make them productive.
"As a country of enormous population of women and youths, ICT gives us real opportunity to turn this human capacity to economic advantage thereby stimulating the country's quest for economic diversification and development.
"For our nation to be globally competitive in this information  age, we must harness the strength in the number of youths and women through the use of ICT,'' Eyiade said.
READ: Facebook's F8 Conference Showcases African Developers
He said that to best utilise this segment for the benefit of the nation, the country to must consciously drawing up programmes and projects that would encourage individual participation.
Eyiade said that information technology had made it possible for so many discoveries and inventions to be made and the capacity of women and youths should be enhanced in these areas.
"As the saying goes, train a man and you train an individual but train a woman and you have trained a nation, so we must as a matter of priority build capacity of women.''
The expert therefore called on the ministry of communications to put more effort in gender based initiative.
He said that initiatives such as the SmartWoman and Digital Girls' Club aimed at enhancing the capacity of women and   youths of the former administration should be continued.