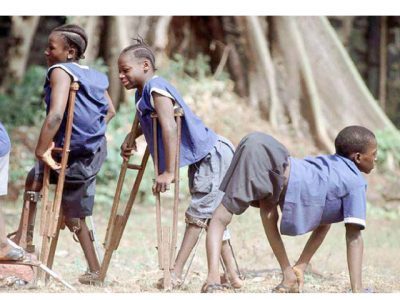 The Doma Local Government Council of Nasarawa State has inaugurated a taskforce on the implementation of polio immunisation in the area.
Mr John Ogah, the Chairman, Interim Management Committee (IMC) of the council, while inaugurating the taskforce on Friday in Doma, said it became necessary given the high rate of non-compliance by some parents to the polio vaccination and other childhood killer diseases.
He said government would not tolerate any act of sabotage to the efforts being made at eradicating polio in the state.
According to him, immunisation was the right of every child and appealed to parents not to deny their children polio immunisation under whatever reason.
He charged members of the taskforce to ensure that the forth coming exercise in the area was fully adhered to and set targets met.
READ: Expert calls for increased awareness on colon cancer
Ogah said the taskforce was to enforce compliance in areas where there were initial resistance from parents or guardians as well as supervise focal officers in the field.
He enjoined the taskforce not to spare anyone trying to scuttle the process as the council was ready to sanction such persons.
Earlier, Mr Ezekiel Jaga, the Director Primary Healthcare in the council, said the inauguration of the team would go a long way to facilitate the smooth conduct of immunisation in the area.