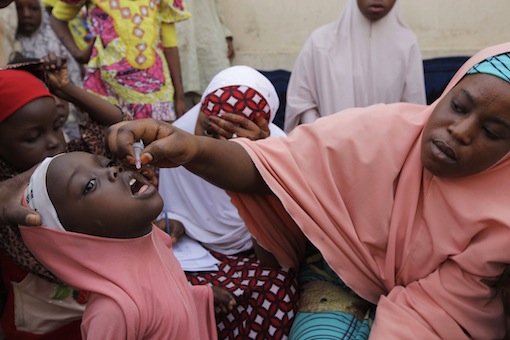 The Kano State Government said it is targeting 3.5 million children for the fourth round of the National Polio Immunisation exercise scheduled for Saturday, April 22.
The State's Commissioner of Health, Dr. Kabir Getso disclosed this on Friday in Kano during an interactive session with some development partners as part of preparations for the exercise in the state.
According to him, the interactive session will assist towards achieving the desired results during the four-day exercise to be carried out in each of the 44 Local Government Areas of the state.
Getso said despite the fact that the state has not recorded any case of the polio for the past 33 months, the state government will not relent in its efforts to ensure that there is no any outbreak again.
He described such success as a major achievement by the Kano State Government which every citizen should be proud of.
READ: Agencies collaborate to curb spread of meningitis
"In the next three months, we will be celebrating three years without polio in Kano state.
"If not for the four cases recorded in Borno State, Nigeria would have been satified polio free".the Commissioner said.
He expressed the commitment of the state government towards ensuring that the country became polio free through collaboration with local and international partners.
He disclosed that the State Government had provided adequate funds to ensure that the exercise in the state was hitch-free.
Getso added that the state government had also set up five committees to ensure effective supervision and monitoring of the exercise.