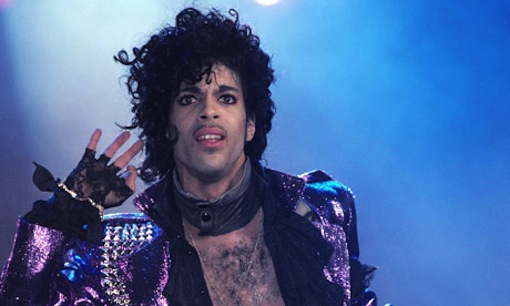 A U.S. judge has blocked a planned release of new Prince music on the first anniversary of his death.
"Deliverance" was due to go on sale on Friday and would have marked the first in a series of planned posthumous releases of material by Prince from the huge vault of discarded or unfinished material he reportedly left behind after his death of an accidental drug overdose on April 21, 2016.
The Minnesota district court on Wednesday issued a temporary injunction barring the release of the six-song EP "Deliverance" after Prince's estate argued that the recordings breached a confidentiality agreement between Prince and his former sound engineer.
According to court documents, Judge Wilhelmina Wright also ordered Engineer Ian Boxhill to hand over all "original recordings, analogue and digital copies, and any derivative works" to Prince's estate.
Independent record company Rogue Music Alliance (RMA) said earlier this week that the six songs were recorded by Prince between 2006 and 2008 and Boxill spent the last year completing, arranging and mixing the songs.
Representatives of RMA, Boxhill and Prince's estate did not immediately return calls for comment on the temporary injunction.
The title track "Deliverance" was removed from music streaming services late on Wednesday but not before reaching the No.1 spot on the iTunes rock songs charts.
Prince died at age 57 of an overdose of the painkiller fentanyl.
The value of his musical legacy, including a cache of unreleased recordings, has been estimated by some to exceed $500 million when factoring in future royalties, retail sales and commercial rights.