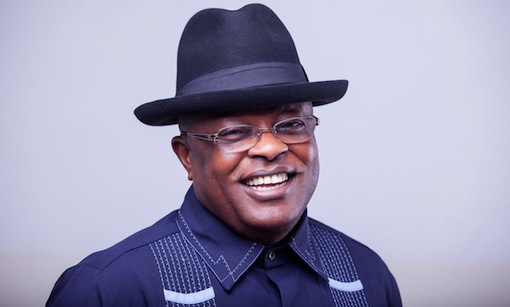 Reports from different parts of Ebonyi indicated that electoral materials for the Local Government Council elections in the state have arrived in most polling booths and units across the state.
The News Agency of Nigeria reports that the sensitive and non-sensitive materials and the Ebonyi State Independent Electoral Commission (EBSIEC) ad-hoc Electoral officials arrived in most centres within the capital city as early as 8am.
Officials of the EBSIEC said that areas not yet having these materials would soon be supplied after clearing some logistic problems.
At Ishiagu community in Ivo local government area, officials and voting materials arrived polling units including Girls Secondary School, Akparata, Ajali, Ugwueziafor as early as 8am while accreditation of voters began at 9am in most units.
In Ezza North and South local government areas some polling unit has yet to receive electoral materials as at time of filing this report.
Meanwhile, massive presence of uniformed security men were noticed in Abakaliki and other parts of the state as voting begins.
The Police, Army, the Civil Defence Corps were seen patrolling the state capital to maintain law and order during the exercise.
The Ebonyi Police Public Relations Officer (PPRO), Mr Jude Madu, assured the electorate of adequate security during and after the elections.
"We assure the general public of readiness of the Nigerian Police and other security agencies to provide adequate security in all parts of the state during and after the voting exercise.
"We advise the voting public to maintain decorum at the polling centres and ensure that they vote for candidates of their choice.
"Nobody should be intimidated by the massive presence of Police and other security personnel in Abakaliki and other parts of the state," Madu said.
The Commissioner for Agriculture and Natural Resources, Mr Uchenna Orji, who is an indigene of Ishiagu, commended EBSIEC for the conduct of the election.
Orji who spoke to NAN in a telephone interview described the turnout of voters as encouraging.
"I commend EBSIEC for conducting the finest local government area election ever and I want to use the opportunity to advise the electorate to freely exercise their franchise without any molestation or intimidation," Orji said.
The Commissioner for Water Resources, Mrs Euphemia Nwali, noted that despite the late arrival of materials in some units, the situation was under control.
The commissioner expressed optimism that the PDP would win the election as it had no rival in the state.