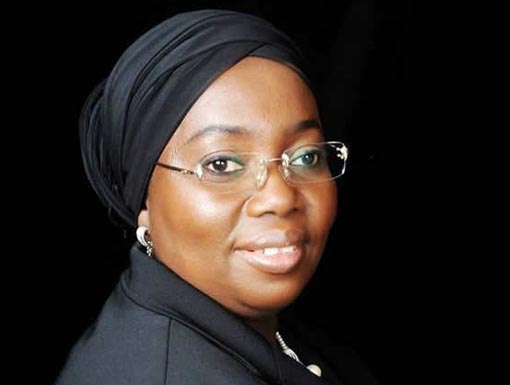 The Lagos State Deputy Governor, Dr Idiat Adebule, on Sunday urged clerics and religious organisations to inspire the youths and give them the knowledge that would help in engaging their minds positively and reducing vices in the society.
Adebule made the call at the Grand finale of the Lagos State Annual Qur'an Memorisation Competition organised by the National Council of Muslim Youth Organisation (NACOMYO) in Lagos.
The Annual Qur'an Recitation Competition started in 1987 to foster proper learning and assimilation of teachings and messages of the Qur'an.
According to the deputy governor, the youthful age is an age of dilemma, peer pressure, lack of understanding of people, with a lot of curiosity and required proper guidance.
She said that religious organisations could give the youth enlightened knowledge that would make them become better persons intellectually, socially, religiously and spiritually.
"Society is a blend of everything from moral to immoral and good to bad. For these young minds, it is very difficult for them to differentiate between these things.
"Religious institutions and clerics have a duty to see to it that our children are not lost in this confusion by teaching and inspiring the young ones in an efficient manner.
"Religion instils the fear of God and will always alert one with what one is supposed to do, keeping one from doing wrong practices," Adebule said.
She also urged parents to live up to their moral and social duty by teaching their children values that are right and just and showing them the correct path to eternal happiness.
The deputy governor commended the organisers of the event for encouraging the spread of Islamic knowledge and theology.
In his remarks, Alhaji Muheeb Abdulfatai, Coordinator, NACOMYO Lagos State Chapter, said the competition would help the youth understand the true teachings of the Qur'an and eliminate religious extremism.
"When the message of the holy book is well understood, we will have less of those who kill fellow human beings and innocent people telling the world what Islam is not.
"When we have youths who are exposed to this kind of competition, such youths will surely keep away from violence and extremism.
"This will, in turn, strengthen our social security as a nation and will guarantee sustainable peace and development for our country, " he said.
Abdulfatai urged the state government and well-meaning Nigerians to support the annual event.

Load more