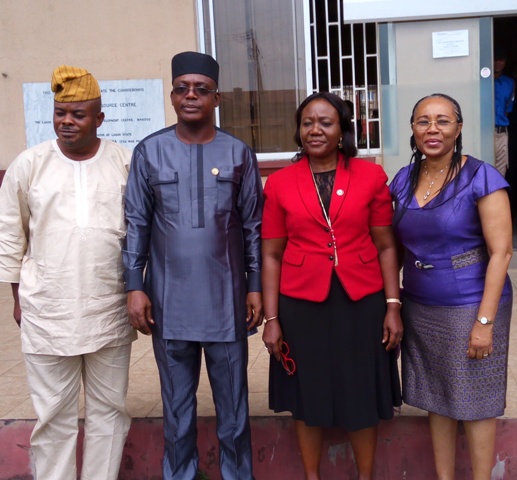 By Kazeem Ugbodaga
Lagos State Governor, Akinwunmi Ambode has approved the sum of N1.25 billion to train civil servants this year.
This was disclosed at the 2017 1st Bi-annual Lagos State Public Service Joint Negotiating Council, JNC, meeting held at the Public Service Staff Development Centre, PSSDC, Magodo area of Lagos, Southwest Nigeria on Monday.
Acting Head of Service, Folashade Adesoye said the government had increased the provisions for capacity building of staff at all levels through global training vote from N1 billion in 2016 to N1.25 billion in 2017.
She said this was in recognition of the role of human capital development which would further improve the skills and competence of public servants in the state.
Declaring the meeting open, Commissioner for Establishments, Training and Pensions, Dr. Benson Oke said there was need for all stakeholders in the human resource and industrial relations arm of the state government not to rest on their oars.
He said in order to sustain the existing atmosphere of industrial harmony in the state and in order to transform such harmony into even greater productivity, there were certain values that government officials must continue to live by.
According to him, the values were being proactive and committing to a perpetual regimen of training and re-training of skills.
Oke charged the JNC to be committed to the promotion of the indispensable value of team work in labour and government relations, saying that the public service would become more effective and efficient of government workers would rededicate themselves to the value of team work and collaboration.
"I therefore called on the JNC to encourage participating officers to regard these training as avenues not only to improve themselves, but also to contribute to the exponential growth of the public service and Lagos State," he said.
Oke also charged JNC members to re-dedicate themselves to the advancement of the status and the expansion of the capacity of the state public service

Load more