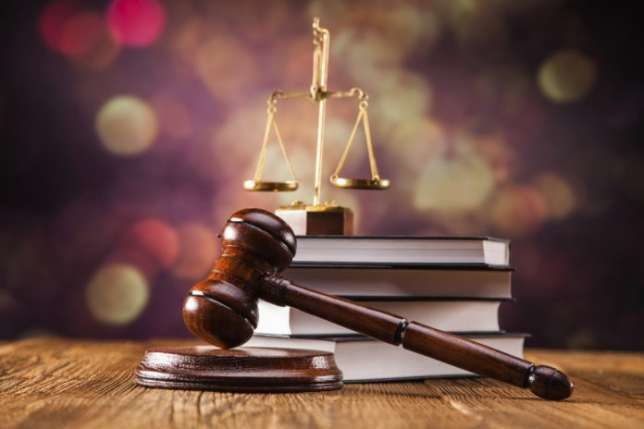 A Federal High Court, Lagos, on Monday, ordered the temporary forfeiture of a 12-storey building belonging to a People's Democratic Party (PDP) Senator, Peter Nwaoboshi.
The property located at 27, Marine Road, Apapa, is said to belong to Nwaoboshi who is senator representing Delta North Senatorial District.
The court's order was sequel to an ex-parte application, filed by the Economic and Financial Crimes Commission (EFCC).
Nwaoboshi and his two companies; Golden Touch Construction Project Ltd, and Bilderberg Enterprises Ltd are listed as respondents.
Arguing the application, EFCC counsel, Mr George Chia-yakua, informed the court that the application was pursuant to section 44(2)(k) of the constitution as well as Section 28 and 29 of the EFCC (establishment) Act 2004.
The EFCC counsel informed the court that the Commission received a petition from an anti-corruption group, 'Anti-Corruption and Integrity Forum', against the senator and his Companies on alleged money laundering.
The EFCC stated that upon receipt of the petition several investigations were carried out.
It said it included making enquiries from the Code of Conduct Bureau, banks, Delta State Governor's office, Delta State Tenders Board, Nigeria Customs Service, and Lagos State Ministry of Lands.
It said that investigations were also made at the Federal Inland Revenue Services, and Corporate Affairs Commission (CAC), with a view to tracing movement of funds suspected to be proceeds of Illegal activities.
The EFCC stated that in 2010, the Tender Board of Delta State awarded a contract to the Senator's second company to purchase new construction equipment for Delta State Direct Labour Agency.
It said that this was at the sum of N1.58 billion, adding that rather than buying new equipment, the company only imported and supplied used equipment, while the Delta State government fully paid for new one.
It further stated that upon investigation, it was revealed that the Senator moved the proceeds to various accounts linked to him, and his company bidded and bought the said 12 storey building formerly known as Guinea House, located at 27, Marine Road, Apapa.
It said this was for the sum of N805 million, through the use of his first company, Golden Touch Construction Project Ltd.
The commission also stated that further investigation revealed that the Senator's Bank Verification Number had about 20 bank accounts while his private companies had about 23 bank accounts.
It, therefore, urged the court to grant the application, in order to prevent the disposal of the building pending the conclusion of the investigation and when a criminal charge will be filed against the respondents.
After listening to the submissions of counsel to the applicant, justice Anka ordered that the 12-storey building located at 27, Marine Road, Apapa, Lagos, be temporarily forfeited to the federal government pending the outcome of its Investigation.

Load more