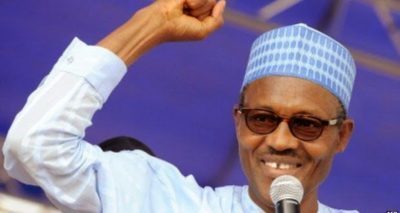 President Muhammadu Buhari has pledged to make Nigeria a more disability-friendly country by prioritising needs of physically challenged persons.
Buhari made the promise on Monday at the official launch of the Karmajiji Disable Health Association, Community-Based Social Health Insurance Scheme (CBSHIP) in Abuja.
He said the Federal Government initiative would promote a healthy population.
The president was represented by Dr. Samuel Ankeli, Senior Special Adviser to the President on Disability Matters.
He said his administration was committed to correcting past mistakes of not involving the disabled in developmental policies.
Buhari said that the government had mapped out three strategies that would help the physically challenged community in managing its challenges.
"The first approach is to prevent any kind of ailment such as polio that could lead to any form of disability.
"Secondly, to treat all kinds of diseases of the vulnerable group thereby making healthcare more accessible to persons living with disability.
"And lastly, to manage and support the traumatised disabled persons in various communities across the country,'' Buhari said.
The president noted that most homes in Nigeria were affected by one form of disability or the other; and called on philanthropic Nigerians and corporate organisations to view disability as an opportunity for greatness.
Prof. Yusuf Usman, the Executive Secretary of the National Health Insurance Scheme (NHIS), commended the effort of the Ambassador of Slovak Republic to Nigeria, Mr Peter Holasek, and Bells Echo, an NGO, for facilitating and funding the CBSHIP.
Usman was also represented by the General Manager, Formal Sector, NHIS, Mr Emmanuel Iheanyi.
He said CBSHIP was a non-profit health insurance programme for households, individuals and occupational groups formed on mutual aid and a collective pool of health risk which members take part in managing.
Holasek said the need for humanitarian assistance in Nigeria had never been higher than now.
"We fully understand that when there are more refugees and disabled people, government and NGOs must play a vital role in meeting their human basic needs.
"They must play an important role in advancing the responses to the lacking decent needs everywhere in the world,'' he said.
The Chairman, Board of Trustees of the group, Malam Dantata Mohammed, appreciated the various bodies for the initiative.
Mohammed listed their challenges to include lack of electricity, water, road and primary health centres.
He therefore called on the federal government and corporate organisations to support the community in alleviating the plight of its members.

Load more