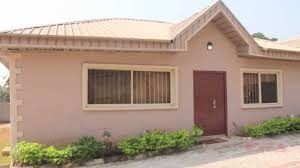 By Kazeem Ugbodaga
The Lagos State Government has disclosed that the government, in partnership with the private sector will spend about N200 billion ($500 million) to redevelop the Ilubirin Housing Estate on Lagos Island.
Commissioner for Housing, Prince Gbolahan Lawal disclosed this on Monday at a ministerial press briefing held at the Government Secretariat, Alausa in Ikeja, Lagos, Southwest Nigeria.
He said the N200 billion would be spend in redeveloping the project in the next five years and that the project would be executed under the Public-Private Partnership, PPP, arrangement.
Lawal said the Ilubirin project, on completion would be a place where affordable and luxury flats would be made available to Lagosians.
"Ilubirin is a work-and-play environment, and the capital to be injected as at the last time, is 5million US dollars in five years," he said.
He said that pre-cast elements were going to be used in some of the ongoing housing projects spread across the state, to speed up development.
Lawal also said that the state government would construct 20,000 houses in five years to tackle housing deficit in the state.
He said that the initiative would be a partnership between the state government and the private sector to commemorate the 50th anniversary of the creation of Lagos State.
"People live in crowded areas. Can only government provides housing units for three million Lagosians? The answer is No, we need the participation of the private sector,'' he said.
He further said the housing deficit in the nation was more than 17 million nationwide, adding that about three million of the figure were in the state.
''The government in partnership with the private developers is constructing 20,000 housing units in the next five years under the Lagos Affordable Public Housing (LAPH).
''This is toward the sustenance of the Rent-To-Own policy and high demand for housing units by the people of Lagos State.
"The project, to be christened `Jubilee Housing Estates,' is to commemorate the 50th anniversary of creation of the state.
READ: Tenant slaps landlady over rent
The estates are to be sited in the following locations; Imota, Ayobo, Idale (Badagry), Illamoye-Isolo, Abijo, Tolu (Ajegunle), Abule Ado, Ikota, Ibeshe, Owutu, and Igbogbo," he said.
He said that approval had been given toward completion and remodeling of Illubirin Housing Estate into a mix of residential, commercial and leisure settlements, through Public Private Partnership.
Lawal said that the state government had engaged 200 artisans trained in 2016 to fill the vacuum created by skilled labour under an initiative called Master craftsmen policy.

Load more