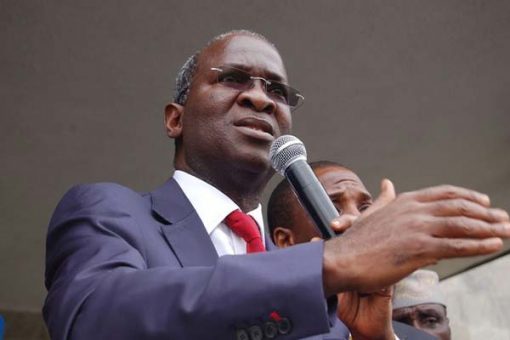 By Kazeem Ugbodaga
Residents of Ibafo communities in Ogun State have raised the alarm over 10 years of total darkness in the area as the Ibadan Electricity Distribution Company, IBEDC, refused to supply electricity to the area despite persistent outcry.
Residents said they were deeply concerned about the perpetual outage deliberately inflicted on them by Ibadan Distribution Company, DISCO resulting in socio-economic paralysis of the residents.
At a news conference on Saturday in Ibafo, Ogun State, Southwest Nigeria by Concerned Ibafo Residents Forum, residents said the gathering was borne out of the continuous darkness experienced in the community in the past 10 years in spite of huge contributions made by the residents for the purchase of electricity poles, transformers, electric cables and other accessories to facilitate the connection of the community to national grid.
President, Concerned Ibafo Residents Forum, Pastor Jacob Abolade said as part of efforts to surmount the perennial problem, the residents wrote a letter dated 2 November, 2016 on the same subject matter which was duly acknowledged on 7 November, 2016 in the office of the Minister of Power, Works and Housing, believing that the problem would be solved soon.
He said having observed the hardship the residents of Ibafo Communities were going through, a lawmaker, Mukaila Olayiwole-Kazzim, representing Abeokuta North/Obafemi Owode-Odela Federal Constituency moved the motion on the floor of the House of Representatives in November 2016 and that as part of the resolution, the speaker directed the House Committee on Power to look into it within eight weeks and the Ministry of Power to swiftly connect Ibafo Communities to the national grid.
Abolade said regrettably, the promises made by IBEDC through Mr. John Ayodele, Deputy Managing Director, and Engr. Ade Ayileka, Chief Technical Officer, since November 2016 to light up Ibafo communities in December 2016 at a stakeholder's forum at Mowe had again failed despite the massive support of the people towards its success.
"We view this none commitment and unpreparedness on the part of IBEDC, as a deliberate affront and provocation to the peace-loving people of Ibafo communities. We strongly implore the Minister of Power, Works and Housing and other agencies of government to urgently probe into why all contracts awarded to deliver electricity to Ibafo communities are not completed until now," he said.
He added that the minister should ascertain why the dedicated line from Oke-Aro/Akute through National Independent Power Project which was commissioned in 2015 failed and yet the said contractor got a certificate of job completion from the supervising agencies under the ministry and taxpayer's money used to pay for job not done.
"We cannot celebrate a decade of darkness in Ibafo, rather, we are appealing to well meaning Nigerians to add their voice to ours so that we can be extricated from the throes of endless suffering of 10 years without electricity. We are tired of empty and countless promises of connection from Ibadan Disco,' he stated.

Load more