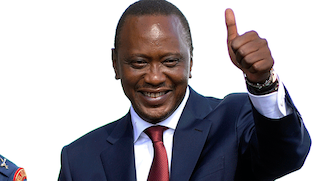 Kenya on Monday launched a school broadband connectivity project aimed at improving the level of Information Communication Technology (ICT) skills in the country.
Communications Authority of Kenya (CA) Chairman Ngene Gituku said the project would ultimately provide connectivity to all the 9,942 secondary schools and some selected tertiary institutions in Kenya.
""Phase one targets to connect 896 public secondary schools across the 47 counties in Kenya," Gituku said in Nairobi.
The project is the beginning of a long journey toward building a digitally inclusive society that places ICTs firmly at the centre of socio-economic development, Gituku said.
The Communications Authority has finalised the tendering process for the project and three service providers have been competitively selected to provide broadband connectivity under phase one.
The broadband project was launched after a 2016 ICT Access Gaps Study commissioned by the Communications Authority indicated that that 5.6 per cent of the population, or about 2.66 million people, have no access to telecommunication services.
The research recommended that in order to address the prevailing disparities in access to ICT services, Kenya should provide high-speed Internet connectivity to public secondary schools in the country.
Gituku said the project would be funded by the Universal Service Fund, which was established by law to finance regulatory interventions toward ensuring universal access to ICT services across the country.

Load more