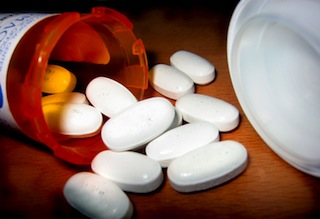 The Overseer of Akun Development Area of Nasarawa State, Mr Moses Malle, has cautioned youths in the area against consumption of hard drugs.
He also advised them to stop engaging in political violence and other social vices so as to become responsible citizens.
Malle gave the task on Monday when the youths in the area paid him a courtesy visit in at Akun.
He said that drug abuse and other negative social vices had affected the education of many Nigerian youths and the society negatively.
The council boss reminded the youths that indulging in social vices was capable of destroying their future.
The chairman also charged the youths to use their talent in fostering unity and peace for national development.
"First and most, I want to commend you for the visit and I urge to be dedicated and committed to your duties for the overall development of the state and the country at large.
"The importance of your association cannot be over-emphasised to the development of the society.
"I want to urge the members of this association and other youths to use their talent in preaching peace and unity.
"No society could achieve speedy development without peace, hence the need for the youths and other Nigerians to continue to preach and live in peace irrespective of their ethnic, religious and political affiliation.
"I want to advise the youths and other Nigerians against the intake of hard drugs, drug addiction, cultism, armed robbery and other social vices in their interest and for the development of the country," he said.
Malle also advised the youths to shun politics of calumny, bitterness, violent campaign and not to allow themselves to be used by any politician or selfish individual for political thuggery during and after the council election, adding that such act is detrimental to the development of the society.
"You must not use knife or any weapon to kill yourselves because of youth council election or earthly things. I will not support violent election but I am ready to support peaceful election and you must be your brother keepers irrespective of your ethnic, religious and political background," he said.
The overseer urged them to support and pray for President Muhammadu Buhari and Gov. Tanko Al-Makura to enable them succeed.
Earlier, the outgoing Chairman of the youth council in the area, Mr Daniel Kudu, said that the aim of the visit was to seek for Malle's advice and support for a successful youth election in the area.
He assured the council boss of the association's support at all time in the interest of peace and national development.

Load more