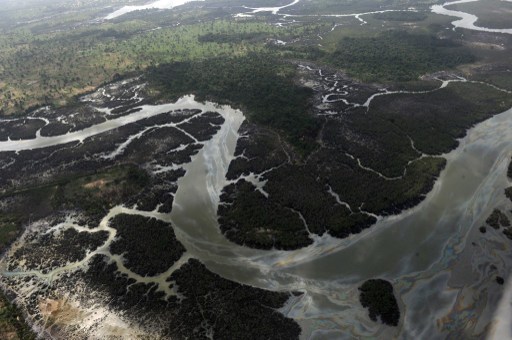 The Niger Delta Youths Coalition for Peace and Progress (NDYCPP) has urged the Federal Government to fast-track the cleanup of Ogoni and Koluama communities in Bayelsa.
The group made the call in a statement issued on Monday in Yenagoa on the 2017 United Nations World Earth Day, which was celebrated on April 22.
The statement, signed by Pastor Olayinka Jude, Acting National President of the group, said that the day was aimed at drawing global attention to the different regions of the earth which were facing environmental challenges.
"The Niger Delta has its own peculiar challenges as well. The major challenges facing the Niger Delta include the continuous gas flaring by oil companies and oil spillage in the region.
"Gas flaring and oil spillage have adversely impacted on the environment over the years; its negative effects are diverse and harmful to both living and non-living things," the group said.
It noted that the ecosystem was threatened by gas flaring, as the harmful pollutants, which were released into the atmosphere, were very harmful to human existence.
It said that human existence, which largely depended on habitable nature of the earth, was endangered by some activities of oil exploration companies.
"Agricultural activities are at great risk in surrounding areas where gas flaring takes place, as the heat of the huge fire and other pollutants will not allow plants and animals to survive," it said.
The group, therefore, urged oil industries to end gas flaring and oil spillage which had degraded the environment by initiating environment-friendly policies, aimed at preserving the region's environment.
It also appealed to the residents of the region to protect the earth as the safety of their lives largely depended on it.

Load more