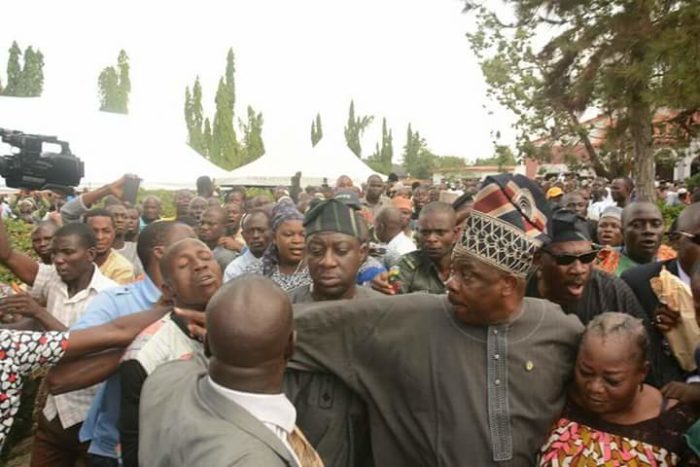 Governor Ibikunle Amosun of Ogun State the saviour. See graphic pictures of how Governor Amosun rescued Ms Idia Babalola, an aide of Governor Rauf Aregbesola and Commissioner-nominee in Osun State from an angry mob baying for her blood at the premises of the late Senator Isiaka Adeleke, on Monday.
The crowd of sympathisers demanded that Ms Babalola be made to leave the premises of the Ede, Osun State country home of the Adelekes or they would kill her but Governor would not take that.
He personally intervened and protected the lady from the angry mob.
See photos: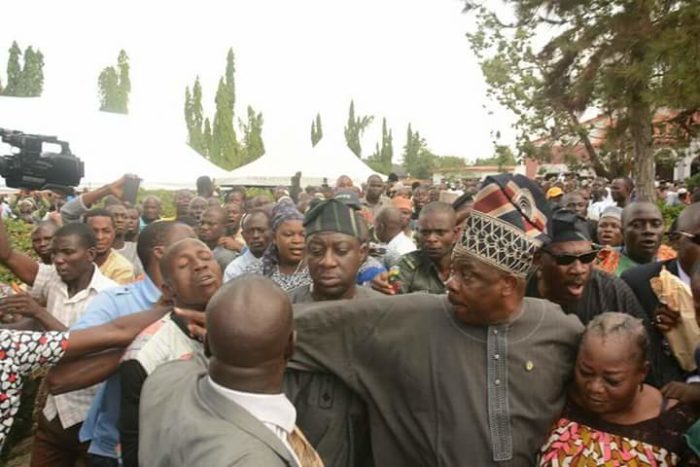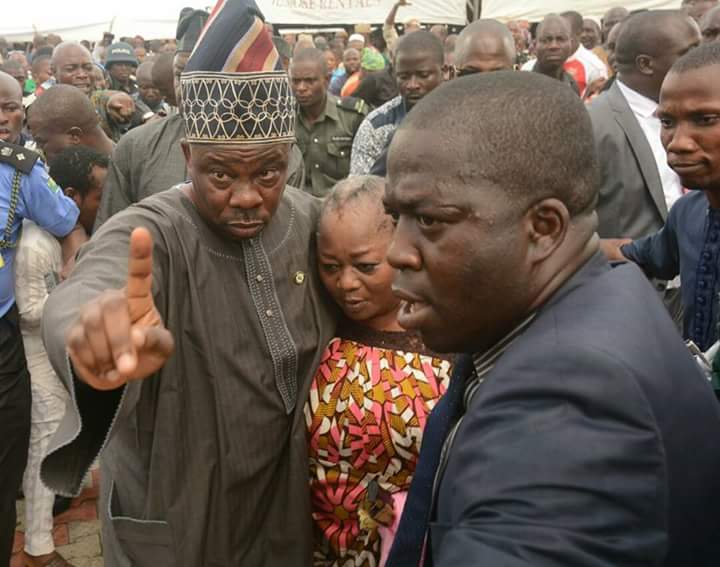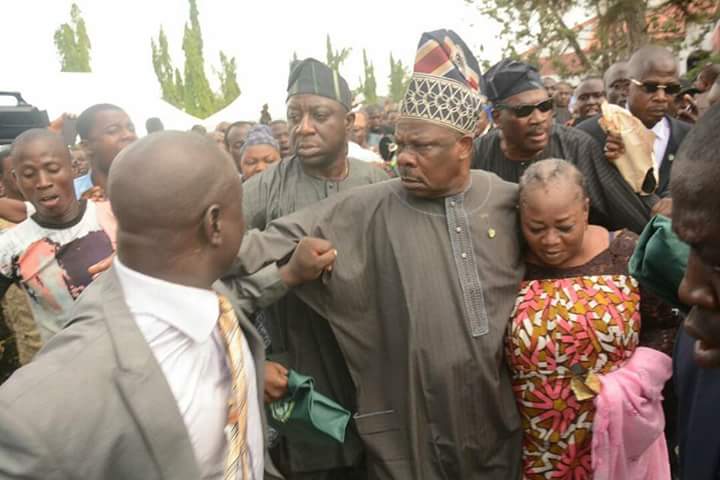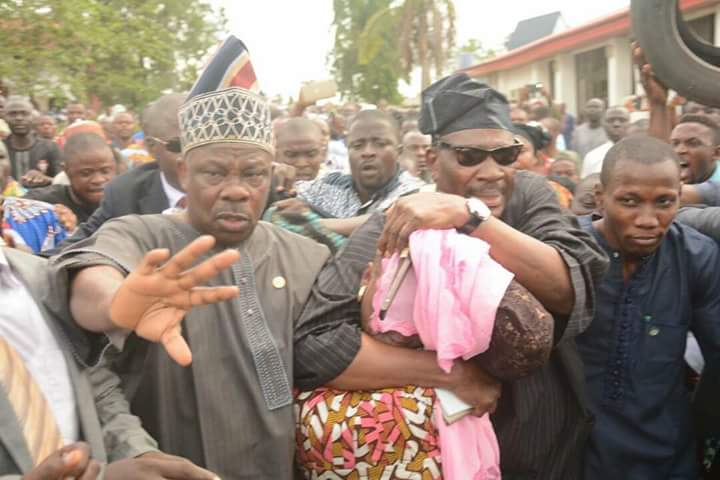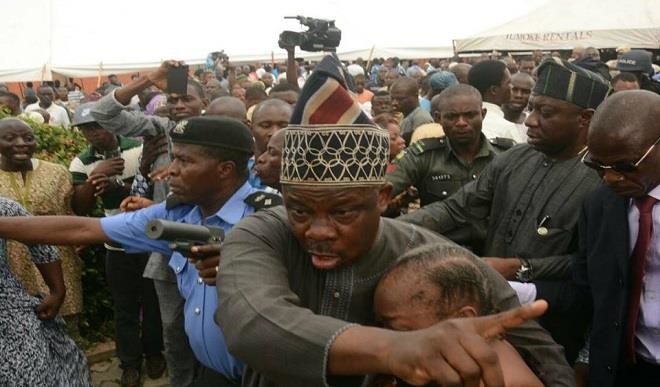 Photos by Adejuwon Soyinka, Senior Special Assistant (Media), Ogun State Governor
Read Also Live Updates 24 April 2017 #LagosToday

Load more