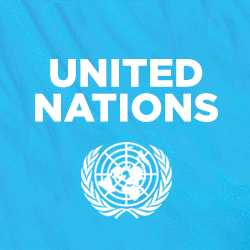 The United Nations on Monday expressed concern about increased insecurity for civilians and humanitarian workers along major access roads in southern and central Somalia.
The United Nations Office for Coordination of Humanitarian Affairs (OCHA) said the majority of the 42 districts in the area have moderate to high movement restrictions linked to road blockades, active hostilities and extortion at checkpoints.
"Local communities and commercial transporters are complaining of increased extortion at new taxation checkpoints that have emerged in areas within a 120-kilometer distance between Galkayo in Mudug region and Cadaado in Galgaduud region," OCHA said in a report on Monday.
It said that the most affected routes continue to be the Mogadishu-Baidoa-Dollow, Mogadishu-Afgooye-Marka-Barawe-Kismayo and Mogadishu-Balcad-Jowhar-Belet Weyne-Galkacyo main access routes.
According to OCHA, increased challenges have recently been reported along the Mogadishu-Baidoa-Dollow road and some of the access roads in central Somalia.
According to local communities and commercial transporters, over 40 static 'illegal taxation' checkpoints have been set up along the Mogadishu-Baidoa-Dollow access road.
It said the Afgooye-Wanla Weyne sections in Lower Shabelle have been particularly affected, while local communities and transporters additionally express concerns about other forms of human rights violations including rape, physical assault and robbery of valuables from passengers.
The move comes after over 60 trucks were stranded between Afgooye and Leego towns due to high amounts of unjustified extortion at road blocks on April 13.
"The trucks were stuck for over a week and only moved after a form of agreement was reached.
"An additional 30 trucks carrying supplies from Bossaso port to areas in southern Somalia were also stranded in Galkayo south in the previous week due to a taxation conflict," the UN said.
The trucks were allowed to move following successful negotiations that were facilitated by clan elders.
"Adding to delivery delays, the high extortion also translate into high operational costs for humanitarian organisations and high prices of consumer goods for civilians living in these areas, further compounding the impact of the current drought in hard-to-reach areas," said the UN.

Load more