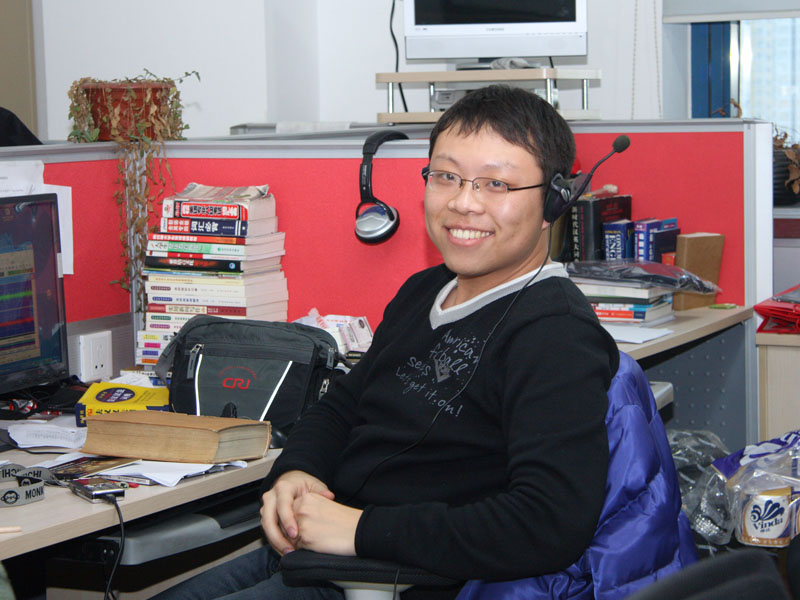 A Chinese-Hausa On Air Personality (OAP), Zhang Weiwei popularly known as Murtala, says for Nigeria to achieve viable developments, it must focus on harnessing its natural resources.
Zhang gave the advice in an interview with the News Agency of Nigeria (NAN) on Monday in Beijing.
NAN reports that Weiwei is with the China Radio International.
"I think different countries have different ways to develop, you know Nigeria and China share some kind of similarities; you always hear people say China has the largest population and Nigeria has the largest population in Africa.
"I think we are facing the same challenges on population; so what I mean is that Nigeria needs to develop its resources.
"And you need to be hard working; maybe you have to learn from Chinese people, they do not know what tiredness is, you seldom find some lazy bones here.''
Weiwei a Chinese citizen, who studied Hausa for four years in Nigeria, had great memories of Nigeria during his sojourn.
READ: We want mutual trust from Nigeria — China
"I went to Lagos, I went to University of Lagos, and also went to some institutes in Kano where I found out that so many Nigerians were learning the Chinese language, which is very good.
"Mutual understanding is very important; these are the types of attributes that promote cordial relations between the two countries.
"That is why I say I have great memories because when I speak Hausa there, people look at me as a brother and not a stranger or as foreigner.''
Zhang emphasised the need for countries to ensure periodic cultural exchange in order to strengthen diplomatic ties.

Load more