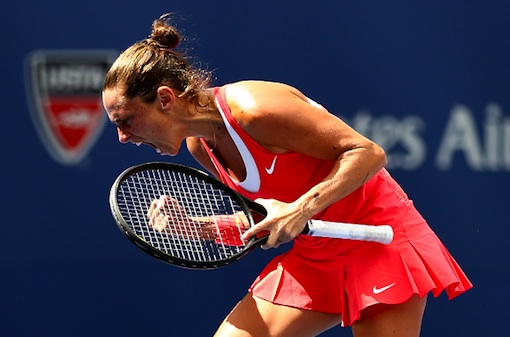 Not much fazes Roberta Vinci after 16 years on tour but the maelstrom swirling around her opening match in Stuttgart against Maria Sharapova will test even the Italian's vast experience.
Her 946th singles might ordinarily have been one to chalk off and forget about.
But standing over the other side of the net on Wednesday will be the former world number one on her return from a 15-month doping ban.
Whatever else is happening on any other tennis court in the world will become irrelevant as Russian multi-millionaire Sharapova, who turned 30 last week, resumes a career that made her the world's richest sportswoman.
Debate still rages about Sharapova's crime and punishment.
READ: Sharapova should not get French Open wildcard, rival Radwanska says
While some say the five-time grand slam champion, initially banned for two years after testing positive for Meldonium at the 2016 Australian Open, has done her time some fellow players are angry the red carpet is being rolled out.
With no ranking after such a long period without swinging her racket in anger, Sharapova could have been forced to work her way back from the lower rungs of the tennis ladder.
Instead, with tournament chiefs and sponsors well aware of her ticket-selling appeal she has been handed wildcards into the clay court events in Stuttgart, Madrid and Rome.
It is not an arrangement Vinci approves of. "My personal opinion is (I do) not agree about wild cards… about Rome, about other tournaments," she said in a press conference at the Porsche Arena in Stuttgart.

Load more