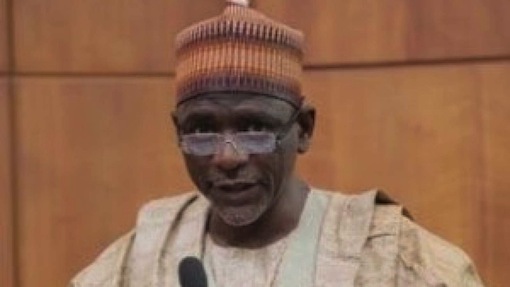 The Federal Government says it is taking steps to tackle the challenge in declining quality of education caused by widening gap and mismatch between quality of graduates and actual needs of industries.
A statement issued by Mr Agidike Onu, the Press Officer in the Ministry of Education on Tuesday, quoted Mr Joel Ojo, the Director of Technology and Science in the ministry, as announcing this at a workshop.
According to him, the workshop was part of the move to address the challenge among other steps to be taken by the government.
The workshop was on the skills gap in the Nigerian educational system and development of a training plan for teachers and laboratory Technicians.
Ojo said government was worried by inability of many students to fit into work places as they lacked the necessary soft skills required of them to perform.
According to him, as the percentage of unemployed graduates increased yearly, the issue of mismatch between what is offered in institutions of learning and the labour market was yet to be fully addressed.
He added that inadequate capacity building of teachers was a major factor responsible for the declining quality of education.
Ojo said that the stakeholder workshop would among other things identify the mismatch and develop a national plan for continuous professional development of teachers and laboratory technicians.
He said it would also identify sources of funding for those activities.
"Unlike the advanced countries such as Sigapore, Nigeria has no approved Continuous Professional Development (CPD), even though it is recommended that all serving teachers should undergo at least 100hours CPD each year,'' he said.
Prof. Bolanle Oni of Bowen University, Iwo in Osun, in his paper observed that one of the greatest strength of a nation was the size of its skilled population.
READ: Ministry to launch dredging of 152 km Ajaokuta-Onitsha waterways
Oni noted that while most countries without commodities for export were now relying on their human capital for sustenance, under-developed nations export their resources, unprocessed thereby attracting inappropriate resources.
He said that the issues of skills gap must be addressed, pointing out that although the problems had since been identified; little efforts were being made to address it.
Deputy Director, Science Education, Mrs Grace Takerhi, identified lack of enough access to institutions, weak linkages between educational institutions and industries as some of the reasons for skills gap.
The Registrar, Teachers Registration Council of Nigeria, Prof. Josiah Ajiboye said the workshop was long overdue, saying that all over the world, stakeholders come together regularly to discuss skills gap.
Ajiboye said Nigeria could not be an exception.
He said this was important so that proper analysis could be made on teacher's capacity in their various subjects in relations to their ability to teach them.

Load more