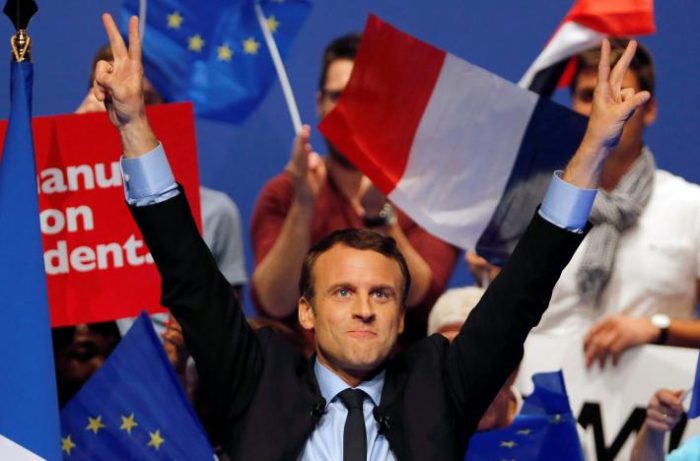 French President Francois Hollande on Monday said he would vote for centrist Emmanuel Macron in the presidential election's run-off in two weeks to face far-right's risk of division and protectionism.
"I will vote for Emmanuel Macron.
"He is the one who can defend our values which allow the French unity during this particular period," Hollande said.
In a television address to the nation, the outgoing head of state warned that the anti-immigrant stance of the far-right party risks "to severely divide France," where thousands of job losses and deteriorating purchasing power would be expected following its protectionist policy.
"What is at stake is the conception of France, the unity of the nation, its belonging to Europe and its place in the world," Hollande stressed.
READ: Terrorist hits France, kills policeman
Final results issued by the Interior Ministry earlier on Monday showed Macron dominating the vote with 23.75 per cent against far-rightist Marine Le Pen's 21.53 per cent.
Both will face off in a run-off in two weeks.
Pollsters predicted the former economy minister to comfortably defeat the rival.

Load more